5
------------------------------------------------------------------------------------------------------------
Vol. 4, #4 August 2006 Nelson Waller, Editor Dr. Robert Clarkson, Publisher
------------------------------------------------------------------------------------------------------------
This is your copy of the August 2006 issue of The e-Patriot Cannon newsletter, one of your Patriot Network membership benefits. To view all past issues and much other exciting, useful information, go to our website www.patriotnetwork.info and click on Patriot Cannon Archives. Your issue is below as an in-line text, and attached. The attached copy is generally easier to read.
IN THIS EXCITING ISSUE:
__________ __________ __________ __________ __________ __________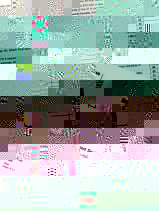 1. Clarkson Wins Again! Not one.... Not two... But THREE Smashing Victories in CDPH!
The Patriot Network's approach to tax procedure is being affirmed in win after win in Tax Court. It is our pleasure to report to you another victory in this area which will apply to the cases of numerous oppressed citizens.
The "Collection/Due Process Hearing" (CDPH) has become a focal point of defensive activity for PN students of self-defense. This is the stage in the persecution process whereby the IRS offers to the targeted wage earner a meeting for the purposes of clearing the air on any questions or objections he or she may have. This is a last chance to "resolve" any outstanding "issues" in the patriot's mind. In other words, the tax thieves want you to come see them in hopes of getting your concerns seriously listened to…… but all they really want is a chance to pressure you in person to sign your soul away to them once and for all.
We in the Patriot Network don't work that way. Our philosophy, unlike the IRS's and the government's, is that everything should be done fair and square and above board. And gimmicks like the CDPH are right up our alley.
The tax rats, of course, not only offer false hopes of resolving your issues, but even play games about getting to that point. They really don't want you taking up their time with an in-person appointment with your files, code citations and crazy notions about real due process. So their latest ploy is to make the claim that they do not really owe you what they have just promised you, i.e. a hearing, and then decree they are favoring you by giving you that hearing via telephone.
But we're ready and waiting for them, and are helping patriots file motions for the real thing – the in-person conference that is the dread of agents – and judges are agreeing to it. The decision in the latest of our recent rulings, this time from Special Trial Judge Robert N. Arman Jr., is posted hear for your enjoyment and edification:
www.patriotnetwork.info/Marett.htm
And please don't miss our entire section of information on the CDPH. Someone you know may need it!
http://www.patriotnetwork.info/cdph.htm
__________ __________ __________ __________ __________ __________
2. God's wrath on the IRS: main headquarters in DC severely damaged by flooding
Insurance companies call an unforeseen catastrophe an "act of God." Sometimes this is literally the case! The above headline is not a joke – if it seems to have a certain "unreal" quality, it's just because the liberal media DOES NOT want people to know how weak and vulnerable the IRS and other instruments of tyranny really are. (They also don't seem to want decent people to ever have a really, really good day.) Thus there's likely been no news coverage of this breakthrough in your area.
On July 11 the IRS itself issued a release bewailing how recent storms had caused major damage to Satan's earthly lair – yes, the "Service's" own headquarters at 1111 Constitution Avenue in the District of Corruption. A short while later the Associated Press issued an article whistling in the dark about it, making the damage seem less severe than the IRS reported…..but utterly failing to "dampen" our spirits in the "wake" of this exciting development!
Below are portions of both articles -- emphasis ours. Enjoy – spread the word – and tell your friends where the real news is often to be found, in the e-Patriot Cannon.
Boo hoo, the employees even lost their fitness center in the bottom of the building. What a rough life is theirs!
IRS Headquarters Will Remain Closed for Months; Tax Administration Operations Continue As Employees Relocate
Washington — The Internal Revenue Service and General Services Administration announced today initial findings from GSA's flood damage report on the IRS's Headquarters Building at 1111 Constitution Ave. NW. According to the GSA assessment, complete building restoration won't be complete until about the first of the year due to extensive damage the building's infrastructure sustained during last month's heavy rainfall.
The IRS and GSA are also developing plans for a possible phased-in return of employees to the building over the course of the fall.
The lengthy delay reflects the heavy damage sustained during the record rainfall. Critical parts of the building's electrical system and heating and air conditioning systems were destroyed or heavily damaged during the record rainfall. The equipment is located in the building's subbasement, which was submerged in more than 20 feet of water.
A review is currently underway to determine what steps need to be taken to ensure this type of damage would not occur again in a comparable storm. Results of this review and a final reoccupancy schedule will be completed by early August.
Work continues on assessing which systems can be repaired and which need to be replaced. Total damage estimates are not yet complete, but costs are expected to run in the tens of millions of dollars.
The IRS has implemented business resumption processes to continue tax administration operations.
The 2,400 employees who work at the headquarters building are being assigned to the other 12 buildings IRS occupies in the metro area, into temporary space, or are telecommuting…………
"The fact that only five of the 189-GSA-owned buildings in the metropolitan area were forced to close speaks to the efficiency and effectiveness of our workforce, and the positive working relationships we enjoy with IRS and our other client agencies," she said.
The first complete cleaning and decontamination of the building was completed last week. All of the damaged equipment, office furniture and supplies stored in the basement, as well as the drywall has been completely removed, but it will take approximately 30 days for the infrastructure to completely dry before rebuilding can begin.
The subbasement holds all of the building's electrical and maintenance equipment such as electrical transformers, electrical switchgears, and chillers. The basement was flooded with five feet of water. The fitness center, food service canteens, offices, systems furniture, carpet, ceiling tiles, computer equipment and vehicles garaged in the building were all destroyed.
Officials: Damage will Take 6 Months to Fix
Clarkson comments: this article is correct about the damage but full of lies about it having no major effect.
Waller comments: "Blessed are ye who mourn, for ye shall laugh!" – Luke 6:21
The following is an article by Associated Press Tax Writer Mary Dalrymple

WASHINGTON (AP) - Flood damage at IRS headquarters will take six months to completely repair, the tax agency said Tuesday.

Flooding that hit parts of the Northeast in June submerged the Internal Revenue Service's lower levels and ruined the building's heating, air conditioning and electrical systems.

The General Services Administration, which manages federal buildings, estimated it will take the rest of the year to manufacture and install replacements……

The damage occurred as rainwater built up around the building and broke through the windows. Water also rose from beneath the building into its subbasement, which eventually filled with 20 feet of water.

Bart Bush, assistant regional administrator for the GSA's capital area buildings, said workers pumped 3 million gallons of water out of the building over four days. It will take 30 days for the building to dry and repairs to begin.
__________ __________ __________ __________ __________ __________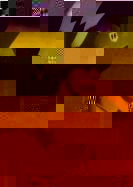 3. Gene Chapman's Invitation to Join a "Mark of The Beast Class Action Law Suit" – and his annual July 4 demonstration at IRS HQ in DC
Gene Chapman <genechapman@hotmail.com> wrote the following email. Gene is former PN Patriot of the Month and we highly endorse this undertaking.


Gene Chapman, Minister of Christ
P.O. Box 295545
Lewisville, Texas 75029

Mr. Robert Ingle, Co-complainant
Archbishop J.M. Brown III Ph.D., Co-complainant
Bishop Luke Edwards, Co-complainant
MIT Doctoral Candidate Rick

Rajter

, Co-complainant

February 25, 2006

American Christians

Re: Invitation to Join a "Slave Freedom/ Mark of The Beast Class Action Law Suit."

My Fellow Christians:

In conversations with Greek scholars at the highest theological levels of both Bob Jones University and the Southern Baptist Convention, along with my own studies, I found that there are three primary attributes of slavery in antiquity:

1) Taxation of Property (1st, 3rd and 4th Planks of "The Communist
Manifesto").
2) Taxation of Labor (income tax: flat or graduated/ 2nd Plank).
3) Counting People

Like

Cattle (to control labor and/ or property).

For more study: (andrapodistes.blogspot.com).

I found also in a read of "The Communist Manifesto" that the function of its 10 Planks is to twist a nation with a free market economy (including freedom of conscience and free exchange of ideas) into a godless, secular humanist socialist communist slave state. We will save the details for the class action law suit.

Under the class action, we assert that the United States Government has:

1) adopted a state religion called, "Secular Humanist Socialist Communism" and now imposes this Global Secular Humanist Socialist Communist state slave religion upon American Christians (82% of the U.S. population according to Cable News Network), directly violating Exodus 10:3, I Timothy 1:9-10 ("enslavers"), I Corinthians 7:21-23, Ephesians 6:4, Revelation 13:17, Judges 3 and the 1st, 5th, 10th and 13th Amendments to the United States Constitution, along with the concept of "liberty," in the first paragraph of our American Constitution. They have imposed slavery, by definition, upon a people who are called by God to

:



(a) seek freedom from slavery (taxation of labor, taxation of property and being counted like cattle) in I Corinthians 7:21b, if already enslaved, and (b) reject slavery categorically, if already free (I Corinthians
Like a giant python, the U.S. Government is squeezing Christians into the mold of slavery and the "mark of the beast" more each day. The Social Security Number is now, since 9/11/2001, indistinguishable in American law from the "mark of the beast" for the first time in American history. We have an opportunity here to set a strong legal precedent that will both free Christians from slavery now and perhaps give some breathing room to those Christians who will live through the time of the Beast.

(Note: According to I Corinthians 7:21b, one may infer that when Christians do not seek freedom from slavery (i.e. income taxes: flat or

graduated,

property taxes and being counted like cattle), it may cost souls their salvation in Christ. The human author of Corinthians, Paul the Apostle, used his freedom to win souls; he feels clearly that there is a "use" for our freedom seeking.
Also, in Exodus 10:3, Almighty God asserts that there is a direct causal relationship between the people of God being slaves and their inability to properly "serve" God.

In Judges 3, we find two stories of how God raised up deliverers and sent them to kill kings who had enslaved the people of God (taxed their labor and/ or property).)

In Daniel, we find the story or Shadrach, Meshach and Abed-nego, who refused to worship an alternative religious figure at the demand of the political leader, King Nebuchadnezzar. They resisted unto death, if need be. In America, a nation that has adopted all ten planks of "The Communist Manifesto," the demands of an alternative religion are imposed upon the Christian people to worship the proverbial golden image of Karl Marx, an open Anti-Christ and false prophet of Secular Humanist Socialist Communism (a religion). He was and is through his followers engaged in a direct and open attack upon the Christian religion through the 10 Planks of his manifesto (see: pp. 242 and 243). Thus, to pay the income tax, property tax, use a social security number, send children to a secular public school, utilize Federal Reserve Banking, pay estate taxes, obey farm controls, found in "The Communist Manifesto" is to commit idolatry for the American Christian.

Holy Scripture indicates that there will be a shadowy ambiguity present in the world surrounding the imposition of the 'mark of the beast' (see: Revelation 13:18).

In a day when a one world government is already in place in the form of the United Nations (see: Revelation
In a day when governments around the world are counting their citizens like cattle in order to impose income taxes and property taxes (see: Revelation 13 and 14) . . .

In a day when the American Social Security Number is not allowing us to "buy or sell" (Revelation

In a day when our own American soldiers are having Global Positioning
identifier microchips placed under their skin by our Government, Christians are no longer in a position to toy with any shadowy ambiguity that may be left in the slavery/ mark of the beast issue. Its paws are on our chest, and it is licking us in the face.

I look forward to a letter from you and Christians you know in signing on as Co-Complainants to the Class Action soon. We are now studying law firms to handle this unique case with a $40,000 per year present budget.

Most respectfully,

Gene Chapman,
Minister of Christ
http://www.SlaveFreedom.com


__________ __________ __________ __________ __________ __________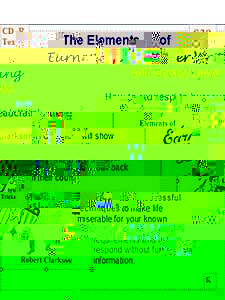 New from the Patriot Bookstore!
How to respond to bureaucratic letters!
Revised and updated Elements of Earnest Letter Writing
now available on CD text –R
This Clarkson Classic will show you how to fend off meddling government agents, to protect the record and hurl the ball back in their court.
This book shows successful techniques to make life miserable for your known adversaries, comply with requirements and how to respond without furnishing information.
Send $30 to Dr. Robert Clarkson, POB 2368, Anderson, SC 29621 or go to www.patriotnetwork.info/videoandbooks.htm and order there using pay pal.
__________ __________ __________ __________ __________ __________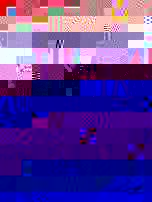 4. AMERICANS WITH NO ABILITIES ACT - CONGRESSIONAL ACT 2006
(Brilliant satire)

WASHINGTON , DC (AP) - Congress is considering sweeping legislation, which provides new benefits for many Americans. The Americans With No Abilities Act (AWNAA) is being hailed as a major legislation by advocates of the millions of Americans who lack any real skills or ambition.

"Roughly 50 percent of Americans do not possess the competence and drive necessary to carve out a meaningful role for themselves in society," said Barbara Boxer. "We can no longer stand by and allow People of Inability to be ridiculed and passed over. With this legislation, employers will no longer be able to grant special favors to a small group of workers, simply because they do a better job, or have some idea of what they are doing."

The President pointed to the success of the US Postal Service, which has a long-standing policy of providing opportunity without regard to performance. Approximately 74 percent of postal employees lack job skills, making this agency the single largest US employer of Persons of Inability.

Private sector industries with good records of nondiscrimination against the Inept include retail sales (72%), the airline industry (68%), and home improvement "warehouse" stores (65%) The DMV also has a great record of hiring Persons of Inability. (63%)

Under the Americans With No Abilities Act, more than 25 million "middle man" positions will be created, with important-sounding titles but little real responsibility, thus providing an illusory sense of purpose and performance.

Mandatory non-performance-based raises and promotions will be given, to guarantee upward mobility for even the most unremarkable employees. The legislation provides substantial tax breaks to corporations which maintain a significant level of Persons of Inability in middle positions, and gives a tax credit to small and medium businesses that agree to hire one clueless worker for every two talented hires.

Finally, the AWNA ACT contains tough new measures to make it more difficult to discriminate against the Nonabled, banning discriminatory interview questions such as "Do you have any goals for the future?" or "Do you have any skills or experience which relate to this job?"

"As a Nonabled person, I can't be expected to keep up with people who have something going for them," said Mary Lou Gertz, who lost her position as a lug-nut twister at the GM plant in Flint, MI due to her lack of notable job skills. "This new law should really help people like me." With the passage of this bill, Gertz and millions of other untalented citizens can finally see a light at the end of the tunnel.

Said Senator Ted Kennedy, "It is our duty as lawmakers to provide each and every American citizen, regardless of his or her adequacy, with some sort of space to take up in this great nation and also find a place for all illegal aliens no matter how useless they may be."
http://www.snopes.com/humor/iftrue/noabilities.asp
__________ __________ __________ __________ __________ __________
******* IMPORTANT NOTICES *******
Patriot Network Website
Have you checked the Home Page lately? Have you joined an e-group for your area? Stay informed and up to date. This is the page for extraordinary events such as Dr. Clarkson's latest victories! Check back frequently to see what's new and exciting.
________________________________________________________________________
Two new sections have been added to our site entitled Judgment Proofing and Trusts.
Deserving of an honorable mention is our Legal Research page. Much time and effort has gone into this page recently to bring you resources for searching through mountains of cases.
If you have questions on application of Biblical laws in today's society check out the Divine Law link and do some searching through suggested Scripture passages.
__________ __________ __________ __________ __________ __________
5. Dr. Clarkson holds Church Law Seminar at PN HQ in Anderson -- will hold Law Course in September!
The matter of forming legally proper church bodies has recently come to the forefront in Dr. Robert Clarkson's educational programs. His unique package of strategies was expounded at PN headquarters – the Clarkson residence – in beautiful downtown Anderson, SC, the third weekend in July. An unusually large and congenial group of folks attended.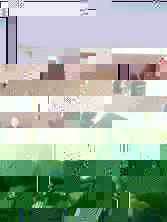 This was the first time the subject was expanded to more than a single evening meeting's worth of material. Copies of RBC's packet of written resources on the subject were given out. Contact PN HQ if you would like to get a gathering together to hear this material in your area. As the government closes in on churches' freedom of speech and everyone's rights generally, it's good for folks to have this knowledge in their repertoire.
The PN headquarters will be the scene of another seminar in mid-September. Details:
Legal Research Seminar: Sept 15 to 17; Anderson SC
The Law Course teaches you how to represent yourself, protect your rights, how to defend yourself at law, how the courts operate or Legal Methods and how to keep your lawyer from cheating you.

The Law Library Workshop teaches you how to use a law library, perform legal research and write a legal brief. Trip to Law Library includes practical exercise on legal research on your own subject, then writing a legal brief, all under expert direction. Official certificates for those who complete course (most do).

This is an important and useful class for everybody. You will really learn a lot.
A difficult and complicated subject will be condensed and simplified so that everybody can learn.

Chief instructor is Dr Robert Clarkson, JD. Assistant instructors include Nelson Waller, Brother Larry on Self Representation, and others

Cost: $80 per day for course, including material, handouts, simple meals and sparse lodging. Families, spouse, returnees - 1/2 price. You can attend one or more days.

Schedule:
Friday, Sept 15: 1am-5pm.Classes on Civil Procedure, electronic legal research. Lunch at noon. Informal supper 6pm until late. $40 for ½ day session.

Saturday, Sept 16: Class by Dr. Clarkson on legal research & legal writing. 9am –6pm. Informal supper, Q & A period 7pm until.

Sunday, Sept 17. 9am to 5pm. Law Library Workshop at law library.

Breakfast at 8 am each day.

For law library workshop, helpful preparatory materials include "How to Use Law Library" $20, Law Dictionary by Gilfis $30, and Clarkson video-DVD: Legal Research I and Legal Research II, $30 each. From Patriot Bookstore POB 2368, Anderson SC 29621

Location: Patriot Network Headquarters, 515 Concord AVENUE, Anderson SC. Off I-85, take exit 19 [Hwy 76], go east 5 miles. Turn left at Spinx onto Concord Ave (NOT ROAD).

For information about the course material, preparation, instructors, airports or directions, call Robt Clarkson, POB 2368 Anderson SC 29621 (864) 225-3061;
Robert@patriotnetwork.info ; www.patriotnetwork.info or Nelson W nelson@patriotnetwork.info

Monthly Patriot meetings in the South East
Come meet your fellow Patriots, have good supper and learn lots. Regular meetings in Greenville, Charleston & Cola, SC, Atlanta, Norcross, Toccoa GA; Charlotte, Asheville, NC, Chattanooga & Knoxville, TN.

More information on website: www.patriotnetwork.info/law_library_workshop.htm

We have started an e-group for law course attendees for your information and questions. Pease join if you are thinking about attending the law course or have attended one in the past. To join, send a blank email to:
PN-LawCourse-subscribe@yahoogroups.com.
__________ __________ __________ __________ __________ __________
6. Lobbyists Have Plunged America into a Den of Wholesale Prostitution
A crushing summary of the recent national scandals, in the form of an email message from famed muckraker Harsha Sankar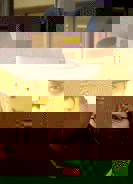 To: Robert Clarkson
<robert@patriotnetwork.info>
From: Harsha Sankar
<freedom@harshasankar.org>
Dear Citizen, January 2006
Lawyer/lobbyist Jack Abramoff has finally come under fire. While he has been convicted of various charges, it must be known that he and his partner, Michael Scanlon, billed the Indian tribes $82 million for favors from lawmakers that would stifle and restrict potential competitors of the Indian Tribe gambling casinos as well "protecting" them from taxation. When did he come under the radar screen? After he passed the $50 million mark? For years he has engaged in other obviously immoral and corrupt activities. Abramoff and another crony Adam Kidan faked a $23 million wire transfer so they would receive the necessary financing to purchase SunCruz Casinos gambling boat fleet. He used his close connections with at least 240 lawmakers of both parties to carry water for clients. One blatant example was his interactions with David Safavian , former procurement chief of the OMB and also former lobbying partner of Abramoff. He has been accused of lying about discussions of Abramoff's desire to acquire federal property during their golfing junket in far-off Scotland.
The Chinese spend $500 million on
American lobbyists to dictate U.S. trade policy and
have $819 billion in hard currency, mainly as a result
of that expenditure. Israel has funneled indirectly
$4.25 million to Congress and Senate and in return
received a $2.6 billion dollar grant. American
corporate heavyweights have hired the law/lobbyist
firm Patton Boggs, at an hourly rate of $495.00, to
work with two other firms hired by the Indian
Government to push a civilian nuclear deal between the
two nations.
One of the world's fastest growing
companies, Google, has tripled in just two years the
money it spends in lobbying for "protection" from
potential government and legal actions that harmed
fast-growing innovative companies such as Microsoft
and Wal-Mart. They chose to ignore Congress and anti-trust
regulators. Google has even gone to the extent of
hiring an attorney, who has no knowledge of software
and the marketing of it, to head its business
development. He is currently involved in litigation with
Microsoft and the Association of American Publishers and
Authors Guild.
The wholesale prostitution does not end
in the nation's capital nor in the legal profession. A vast
network of operatives are needed to maintain this.
Policy shapers in various states have decreed that highway cameras "spy cams" should tape and perhaps question one's comings and goings on I-whatever. Hopefully local politicians will refuse to go along with this. Big, controlling government is similar to hard drugs. Once one is beholden to it, addiction develops, soulsare sold, and renders that entity captive. Moreover, the Modus Operandi of tyranny is to drive the people into despair so that they are much more willing to accept such illicit offers. Localities and municipalities must instead consolidate its services, cut spending and taxes, makes its rules more simple,uniform, and less numerous, and accept as little federal, state, and foundation money as possible.
"It has been said that politics is the second
oldest profession. I have learned that it bears a
striking resemblance to the first."
-- Ronald Reagan

Very Truly Yours,

Harsha Sankar
201 Interstate Drive
Covington, Virginia 24426
__________ __________ __________ __________ __________ __________
7. Dr. Clarkson issues a warning.
"Beware of phone calls and e-mails from fake IRS agents. Demand all correspondence to be in writing." Below are some articles on IRS phising scams.
__________ __________ __________ __________ __________ __________
8. Legal Terms for Beginners – Learning About Semantics
Voluntary

Compliance

Voluntary Compliance *
*Interestingly the online popular dictionary parrots the Fascist FEDGOV position but can't conceal the coercion implied by "police officers" (policy-enforcement officers. Whereas the "Law Dictionary" produced NO matches.
Therefore, the Fascist FEDGOV position is that you "voluntarily comply" with their coercion or they will hurt you in some way.
This is a disingenuous and inside out interpretation. It is nothing more than a lie and hypocrisy to what the words truely mean.
__________ __________ __________ __________ __________ __________
9. Amazing Facts on the Income Tax – read entire set of 24
http://www.patriotnetwork.info/tax_facts1.htm
Tax Facts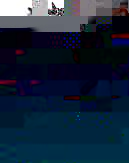 FACT # 1: Our Founding Fathers created a constitutional REPUBLIC as our form of government. The Constitution gives the federal/national government limited powers. ALL powers not delegated to the United States are reserved to the States respectively or to the People. The Union was created to be the servant of the people! The United States Constitution is the SUPREME LAW of the land. (Article VI, Clause 2.)
Fact #2: The Constitution gives the Congress the power to lay and collect taxes to pay the debts of the government. Provide for the common defense and general welfare of the United States subject to the following rules pertaining only to the two classes of taxation permitted.
DIRECT TAXES, which are subject to the rule of apportionment among the states of the Union.

INDIRECT TAXES, imposts, duties and excises, subject to the rule of uniformity.
FACT #3: The government does not allow either one of the two classifications to tax AMERICAN CITIZENS or PERMANENT RESIDENT ALIENS of the United States of America, DIRECTLY. The intent of the Founders was to keep the government the servant and to prevent it from becoming the master. (See Article 1, section 2, clause 3 of the U.S. Constitution.)
FACT #4: The CENSUS is taken every ten (10) years to determine the number of representatives to be allotted to each State and the amount of a direct tax that may be apportioned to each State. This is determined by the percentage its number of representatives bears to the total membership in the House of Representatives. (Article 1, section 2, clause 3; Article 1, 11 section 9, clause 4.)
FACT #5: It was established in the Constitutional Convention of 1787 that the supreme Court of the United States would have the power of "judicial review". Which is the power to declare laws passed by the U.S. Congress to be null and void if such a law or laws was/were in violation of the Constitution. This was to be determined from the original intent as found in Madison's Notes recorded during the Convention, the Federalist Papers, and the ratifying conventions found in Elliott's Debates.
FACT #6: Due to the characteristics of the SECOND CLASSIFICATION of taxation, the Supreme Court called it an indirect tax and it is divided into three distinct taxes: IMPOSTS, DUTIES, and EXCISES. These taxes were intended to provide for the operating expenses of the government of the United States. (See Article 1, section 8, clause 1.)
FACT #7: Duties and imposts are taxes laid by government on things imported into the country from abroad, and are paid at the ports of entry.
__________ __________ __________ __________ __________ __________
Best Deal in Telephone Services
For one low monthly fee, our telecom company provides you with unlimited local telephone service, unlimited free long distance and inexpensive international rates. Our VoIP features that are included in your monthly service include: Voicemail, Caller ID, Call Waiting, Call Forwarding, Call Transferring, Call Return, Speed Calling, Automatic Call Back and 3-way Conferencing. All calls within the US and Canada are free and you receive free calls to all other NexBoom VoIP customers, worldwide.
VOIP is very easy and simple to attach to existing phone lines. All you need is a broadband internet connection. In most cases you can also keep your current phone number....and yes: you can use the Internet and the telephone simultaneously.
Go to the Patriot Network Telecom page or NexBoom web site for more information.
Note: Dr. Clarkson's last BellSouth phone bill included the following information. Thus, anyone who keeps doing business with this sinister mega-corporation will be gouged for the support of some who prefer drinking, doping and loafing to earning a living:

Low-income support may be available for your home telephone service. Lifeline and Link-Up provide assistance with monthly recurring and connection charges to qualified residential telephone subscribers. These programs make telephone service more accessible to those who otherwise might not be able to afford it.

You may be eligible if you currently receive income-based benefits from a plan such as Temporary Assistance to Needy Families (TANF), Food Stamps or Medicaid.

Call 1-888-757-6500 or visit the Lifeline/Link-up website www.lifelinesupport.org for more information. IF you know others who might qualify, please tell them Bell South may be able to help them get service at the reduced rate.