-------------------------------------------------------------------------------------------------------------------
Vol. 4, #7 December 2006 Nelson Waller, Editor PN Secretary, Assistant Editor Dr. Robert Clarkson, Publisher
------------------------------------------------------------------------------------------------------------------
IN THIS EXCITING ISSUE:
************************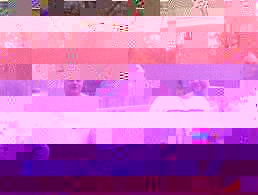 Dr. Clarkson (L),
Coy Pless (Center),
Brother Larry (R)
1. Brave Patriot Stands up to Tyrannical Federal Judge

By Dr. Robert Clarkson, Wednesday, 29 Nov 06
This morning in the limited-use Federal courtroom in Anderson, SC, tax victim Dr. Coy Pless had a hearing on Rule 11 damages in his §7609 case. District Judge Ross Anderson presided, a vicious anti-Patriot, a venomous tyrant in the courtroom.
This courtroom dictator hates me, is senile and a known bully. However, he is most independent and in non-IRS matters often a good judge. Bad independent decision makers are better than bad controlled ones. Brother Larry's account of the hearing is below.

Dr. Pless, a respected chiropractor, petitioned the district court to quash an IRS bank summons under IRC §7609, which he has a right to do. The fed judge ruled Pless into his court to impose sanctions under Federal Rules of Civil Procedure Rule 11. This victim filed his opposition plus a Motion to Recuse, attached with affidavits (see copies of all pleadings on our website by clicking the links below).

At the hearing, Judge Anderson threatened me, as usual, even though I was not present (see my affidavit). Then, he dismissed his evil Show Cause order. The courageous litigator learned his legal skills at Clarkson's Law course.

South Carolina Federal Court Judge Threatens Patriot with Arrest for Believing in Jesus
By Brother Larry, November 29, 2006

Today I had the opportunity to support Dr. Coy Pless in his ordeal with the government. Dr. Pless was brought before Judge Anderson of the federal court system for issues involving taxes. I explained to Dr. Pless that I am not familiar with the specifics of his case, but would be glad to be there to offer moral support since I know how intimidating it is to stand in front of a judge. In the past, Dr. Pless showed kindness to me by giving me chiropractic care at a reduced cost, as I was in dire financial straits. I was pleased for the opportunity to return the favor.

Walking into the federal building, I was informed by the officers there that I would not be permitted any kind of recording devices. That was my first hint that the federal courts no longer feel obligated to serve the people.

We walked into the court and sat down and waited, as the judge was late. Dr. Pless sat down in front of the proverbial courtroom bar, while I sat behind it in the witness area. After a few minutes, Dr. Pless invited me to sit up front with him, explaining to me that he had been allowed to have a support person in the past.

We all rose when the judge walked in the courtroom. Not even taking the time to sit down, the Judge took one look at me in my casual clothing and asked, "Who are you?" I told him my name. These Southerners must find it difficult to deal with names of Germanic heritage because I had just finished spelling my name (about four times) to the court reporter. When he asked me to spell my name for the fifth time, I looked over to see the court reporter and the other lady smiling, so I smiled in return as I obliged his request.

That was all it took for this Judge to bear down on me like a grammar school teacher as he asked me in a scolding tone of voice, "What are YOU smiling at? There isn't anything funny here." He then warned me that if I kept it up, he would send me to a place where I would not find it funny. [The Judge of course did not know that Brother Larry had already handled the matter of his name with the clerks – RBC.]

He then asked me if I was an attorney, to which I answered "no." He ordered me to take a seat in the benches set up for the public. I obliged, but before I did so I took a long glance at the IRS agents and wondered whether they were licensed attorneys. It is discriminatory to apply the law selectively. [Note: pro se litigants in court have the legal right to clerical assistance at the table.]

While listening to the proceedings, my mind wandered, as it often does. This is just who I am; it is hard to explain. And I started smiling again, or so I was accused. Judge Anderson interrupted his court to ask me a second time, "Young man, what are you smiling for?" This time I jumped up and explained, "Your honor, I mean no disrespect to the court. I am smiling because I love the Lord. He has given me a happy disposition. This is just who I am."

Judge Anderson then informed me that this was my second strike and threatened me with arrest again for contempt of court. He ordered one of his court officers to "get ready to arrest" me.

Those who have had the opportunity to hear me lecture know that I am well informed on these issues. I was ready to ask, "Your honor, will that be civil or criminal contempt of court?" But I thought it polite to ask for permission to ask a question first, to show respect for a system of government that questionably deserves respect. When Judge Anderson answered "no," I sat down and left poor Dr. Pless in the grasp of this dismal Judge for the remainder of the trial.

Next time, I hope to ask this judge if he routinely ignores Supreme Court decisions. Apparently the First Amendment does not exist in this Judge's courtroom. The Supreme Court of the United States has interpreted the First Amendment to apply to "freedom of expression," not just "freedom of speech," which has been used to justify the pornography industry.

By smiling, I was exercising my freedom of expression, which the Judge sought to convert into a crime even though mere smiling is not disruptive to the court. (Miller v. US: The exercise of a Constitutional right cannot be converted into a crime.) It is a sorry state for a nation when one interpretation of our First Amendment can be used to protect the pornography industry, while another is used to persecute Christians.
See Dr. Pless' filings on our website: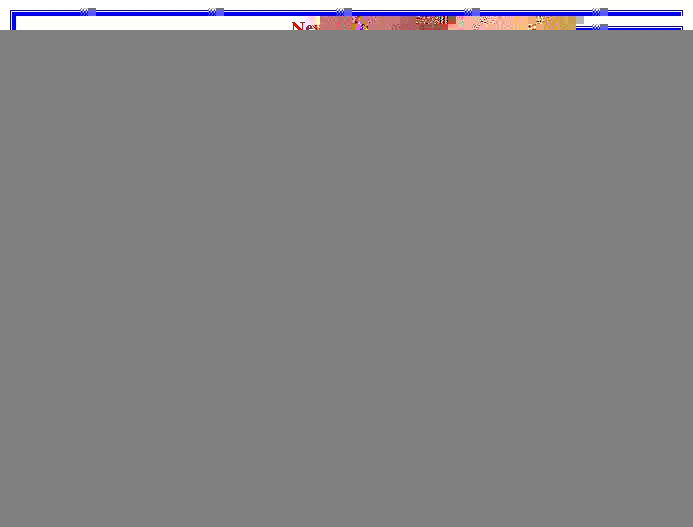 Shifty-eyed
Mark Everson
3. I.R.S. Going Slow Before Election
By DAVID CAY JOHNSTON
Published: October 27, 2006
http://www.nytimes.com/2006/10/27/washington/27taxes.html?_r=1&th&emc=th&oref=slogin
The commissioner of internal revenue has ordered his agency to delay collecting back taxes from Hurricane Katrina victims until after the Nov. 7 elections and the holiday season, saying he did so in part to avoid negative publicity.

The commissioner, Mark W. Everson, who has close ties to the White House, said in an interview that postponing collections until after the midterm elections, along with postponing notices to people who failed to file tax returns, was a routine effort to avoid casting the Internal Revenue Service in a bad light.

"We are very sensitive to political perceptions," Mr. Everson said Wednesday, adding that he regularly discussed with his senior staff members when to take actions and make announcements in light of whether they would annoy a powerful member of Congress or get lost in the flow of news.

The tax agency has broad discretion to change filing deadlines in the case of disasters and has traditionally eased off tax collections before the December holidays.

But four former I.R.S. commissioners, who served under presidents of both parties, said that doing so because of an election was improper and indefensible.

Mr. Everson issued the order to delay enforcement in an Oct. 10 conference call with some of the career civil servants working on tax enforcement in the areas that were devastated by the 2005 hurricane.

"We just spoke with commissioner on the enforcement issue in the gulf," wrote Beth Tucker, the I.R.S. executive in charge of dealing with Hurricane Katrina victims, in an e-mail message to her team obtained by The New York Times. "He prefers that we do not resume any enforcement actions until after Dec. 31 due to the upcoming elections, holiday season, etc."

Former Commissioner Jerome Kurtz, who served under President Jimmy Carter, responded, "Never, never, never," when asked if he would have considered delaying broad-based enforcement actions like sending notices because of any election, national or local. "Oh my God, that is unthinkable," Mr. Kurtz said.

On the other hand, Mark E. Matthews, the I.R.S. deputy director of services and enforcement, who participated in the conference call with Mr. Everson, said that "the reference to elections was in a litany of things we were running through here" and that "I did not read it as being politicized." Mr. Matthews noted that he is a Democrat who worked in the Clinton administration.

In the wake of Hurricane Katrina, when hundreds of thousands of people lost their homes, incomes and tax records, the I.R.S. delayed the filing deadline for 2005 taxes to Oct. 16, 2006, for those living in the counties most affected by the storm. Normally, those taxpayers who did not file returns or pay their taxes by that extended deadline would begin receiving notices and, eventually, collection demands from the I.R.S.

Mr. Everson's order delayed those collection efforts until early next year.

Terry L. Lemons, an I.R.S. spokesman, said that about 1.2 million taxpayers lived in the seven Louisiana parishes and three Mississippi counties where the agency had allowed people to delay payment of 2005 income taxes.

Mr. Everson was deputy director of the White House budget office in January 2003 when he was nominated by President Bush to be I.R.S. commissioner. His wife, Nanette, was until February the chief ethics lawyer in the Bush White House. There is no indication that anyone in the White House was aware of the order to delay the tax collections.

In an interview, Mr. Everson acknowledged that he had "probably" mentioned the elections to Ms. Tucker in their conversation. He said that in his mind the elections were part of a continuum that ran through the holidays, adding that it was a long-standing practice not to begin enforcement actions near Christmas because it often resulted in negative news and commentary about the I.R.S.

"We talk about the elections here every day," Mr. Everson said. "We deal with the Congress — is there going to be a new Finance Committee chairman, a new Ways and Means Committee chairman?"

He added: "Of course, we think about whether our actions will play in the public space; we have to be seen as legitimate and independent, doing our job, and of course we would not institute a major enforcement action days before an election because it would be misinterpreted."

Donald C. Alexander, who was commissioner under Mr. Carter and Presidents Richard M. Nixon and Gerald R. Ford , said he would never have even thought about delaying enforcement because of an election, but added that he thought Mr. Everson was otherwise doing an excellent job.

Charles O. Rossotti, the commissioner under President Bill Clinton and President Bush, said, "That's not appropriate." Mr. Rossotti added that "given the culture of the Treasury and the I.R.S., I just can't imagine anyone would even bring anything like that up."

Sheldon S. Cohen, the Johnson administration tax commissioner, said it was wrong to delay any broad-based enforcement actions because of a pending election. Mr. Cohen said, however, that delay might be appropriate in a matter involving a specific politician.

Three weeks before the 1968 presidential election, he said, he was told that Spiro T. Agnew, Richard Nixon's running mate, was being bribed with free groceries. "Just beginning an investigation, word of which might get into the news, would be unfair since we could not prove or disprove anything before the election," Mr. Cohen said, adding that before leaving office he arranged for an investigation, which ultimately resulted in Mr. Agnew's resignation and no-contest plea in 1973 to charges of income tax evasion.

Alex P. Trostorff, a tax partner at the New Orleans law firm Jones, Walker, Waechter, Poitevent, Carrère & Denègre, said that despite the filing extension offered by the I.R.S., the agency continued to send overdue notices to many people in New Orleans.

"A lot of people are upset," Mr. Trostorff said.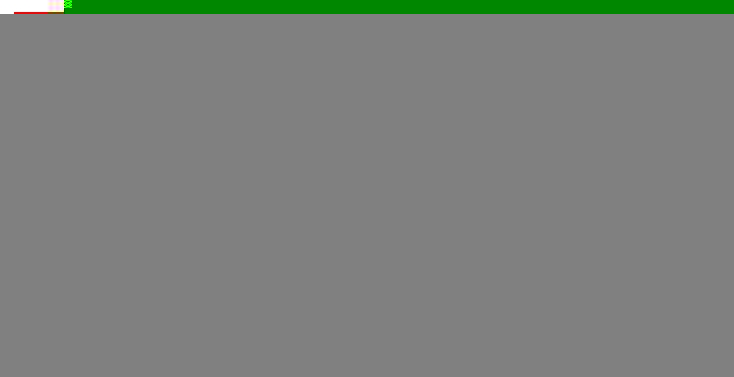 4. A Special One Time Tax Credit on your 2006 Tax Return
(For those who file.)
When it comes time to prepare and file your 2006 tax return, make sure you don't overlook the "federal excise tax refund credit." You claim the credit on line 71 of your form 1040. A similar line will be available if you file the short form 1040A. If you have family or friends who no longer file a tax return AND they have their own land phone in their home and have been paying a phone bill for years, make sure they know about this form 1040EZ-T.

What is this all about? Well, the federal excise tax has been charge to you on your phone bill for years. It is an old tax that was assessed on your toll calls based on how far the call was being made and how much time you talked on that call. When phone companies began to offer flat fee phone service, challenges to the excise tax ended up in federal courts in several districts of the country. The challenges pointed out that flat fee/rate phone service had nothing to do with the distance and the length of the phone call. Therefore, the excise tax should/could not be assessed.

The IRS has now conceded this argument. Phone companies have been given notice to stop assessing the federal excise tax as of Aug 30, 2006. You will most likely see the tax on your September cutoff statement, but it should NOT be on your October bill.

But the challengers of the old law also demanded restitution. So the IRS has announced that a one time credit will be available when you and I file our 2006 tax return as I explained above. However, the IRS also
established limits on how BIG a credit you can get. Here's how it works.

If you file your return as a single person with just you as a dependent, you get to claim a $30 credit on line 71 of your 1040.

If you file with a child or a parent as your dependent, you claim $40.

If you file your return as a married couple with no children, you claim $40.

If you file as married with children, you claim $50 if one child, $60 if two children.

In all cases, the most you get to claim is $60 - UNLESS you have all your phone bills starting AFTER Feb 28, 2003 through July 31, 2006 (do not use any bills starting Aug 1, 2006.), then you can add up the ACTUAL
TAX AS IT APPEARS ON YOUR BILLS AND CLAIM THAT FOR A CREDIT.

Now if you have your actual phone bills and come up with an ACTUAL TAX AMOUNT, you cannot use line 71 on your tax return. You have to complete a special form number 8913 and attach it to your tax return.

Individuals using the special from 1040EZ-T will have to attach this form 8913 also.

One final point - this credit is a refundable credit. That means you get this money, no matter how your tax return works out. If you would end up owing the IRS a balance, the refund will reduce that balance you owe. If
you end up getting a refund, the credit will be added and you get a bigger refund by that $30 to $60, depending on how many dependents are on your return.

Feel free to pass this on or make copies for family and friends who don't have computers.
http://money.CNN.Com/2006/05/25/news/telephonetax_refund/index.htm
Also see IR-2006-82
IR-2006-137
Do your Christmas shopping with the Patriot Network!

Many new items available from our bookstore!
Best Sellers include:

CDPH Packet
Audit Packet
Untaxing Packet
Wages Not Income, Explained

Clarkson's Due Process of Law
Clarkson's Church Law Video
Earnest Letter Writing
Silver and Gold Explained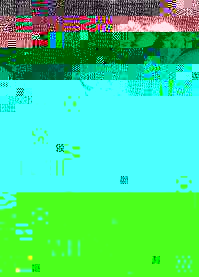 Isaac Watts
5. Christmas
by ePC Editor Nelson Waller
(The following text is solely the opinion of the author and does not necessarily represent that of the Patriot Network.)
Another "holiday seizure" is upon us -- yes, so soon! And as with everything else in life, a great time to compare the real world to that which the masses of sheeple call important, exciting and real.
Last issue, we discussed the banal public notion of Thanksgiving Day with its exciting reality as founded in the Scriptures and American tradition. This time, let's look at the often thankless round of motions and formalities we call Christmas.
Many patriots have learned, as they matured in knowledge of the real world, that Christmas as we know it is not only misguided or commercialized, it has nothing to do with true Christianity. We're told it's based on ancient Roman pagan festivals -- that the date was chosen because of how the sun was seen to rise each year at that time -- that mistletoe's original pagan meaning was based on its toxicity, not anything romantic -- etc. etc. etc.

What could possibly be left in Christmas for any thinking American, Christian or otherwise?

Well, the good news is that anytime is a good time to celebrate Christ's entry into this world -- not only as a bringer of love and forgiveness (the only qualities ever mentioned by today's denominational pulpiteers) but of truth, justice, and righteous wrath on the heads of the wicked. Some of you are perhaps not even believers in any higher power -- but I suspect that even granting that fact, you will find cause for exultation in the story of Christ's entry into the world and its full, uncensored, politically incorrect meaning if you give it a fair hearing.

WHY was Jesus Christ born -- to give humanity a reason to put cookies on the table by the fireplace each Dec. 25? To model saintliness? Definitely the latter, but even ordinary, obvious things about him in the Bible indicate it was for a mission much more in keeping with that of the Patriot Network than for instance the PTL ("People That Love") Club, the Ladies' Altar Guild or whatever.

Try and think of what the first words out of Christ's mouth are in the Bible. Think hard, even those of you who are Baptist preachers' kids. It's actually nothing about peace on earth in the Christmas-card sense, but a spine-tingling prophecy about economics, freedom, and righteousness -- which instantly got a lynch mob after our Savior:
The Spirit of the Lord is upon me,
Because He anointed me to preach the
gospel to the poor.
He has sent me to proclaim release to the captives,
And recovery of sight to the blind,
To set free those who are oppressed,
To proclaim the favorable year of the Lord."
In other words, Jesus Christ came to LIBERATE people from all manner of EARTHLY PROBLEMS, whether physical or spiritual -- and this in the proper sense of granting real freedom and release from them, as opposed to the trite "LIBERATION THEOLOGY" so beloved of today's commie pinko preacher creatures. Yes, of course, Jesus meant those things spiritually but any fool knows he ministered every bit as much to temporal and even political issues.
Christ's healing, preaching, and teaching ministries are well-known along with his miracles and parables. But how many notice that in the center of it all is the Good News that Government is not God?
A ridiculously obvious statement, you say? Wait a minute -- how do the American sheeple treat government? They absolutely deify it.
Let's say the pastor of an average church enjoins the congregation to put their physical bodies on the line for the Gospel. What do you think will happen? Nothing, of course. But what if a glorious Republican president says they have to donate their sons and daughters to fight in a hopeless war for oil and big business in a country they couldn't find on a map? They can't do it fast enough! Just look at the rest of their behavior and you'll see that it's government bureaucracies they fear and worship, not God.
Government is not God -- this is the message the sheeple really need and really don't want to hear today, and one that governments have never wanted them to hear through history. And it's written all over Christ's actions and utterances in the public arena against the religious and political tyrants of his age!
This is the PN's message, too. All we have ever asked is that government obey the law like everybody else, and that everybody learn the basic facts, principles, and rights that pertain to them. We have often used great Christian resources like Weisman's book Taxes, A Moral Issue (available from the PN) to do it.
Evangelist William Murray, son of pioneer atheist Madalyn Murray O'Hair, actually named one of his outstanding Christian ministries Government is Not God (see www.govnotgod.org).
Our associate and dear brother Gene Chapman ( www.slavefreedom.com) has brilliantly demonstrated that the Bible roundly condemns tax slavery in the exact form we know it today. He's gotten agreement on his interpretation of the Greek and Hebrew on this point from respected theologians, too.
Perhaps it's a good time to point out that every time the Lord commented on taxes and government, he was -- contrary to popular delusions! -- squarely on the side of people power.
Matt. 17:25-26, re when the first-century IRS goons attempted to tax Christ and the apostles:
And when he came into the house, Jesus spoke to [Simon Peter] first, saying, "What do you think, Simon? From whom do the kings of the earth collect customs or poll-tax, from their sons or from strangers?"
And upon his saying, "From strangers," Jesus said to him, "Consequently the sons are exempt........" [NASB, bold added]
Luke 3:14-15: "And soldiers also asked him, saying, And we, what must we do? And he said unto them, Extort from no man by violence, neither accuse any one wrongfully; and be content with your wages." (ASV) [Question: what do "our" troops do today but strong-arm other countries on behalf of the fedgov?]
The Lord wasn't crucified for preaching love, peace, joy and brotherhood -- or even tolerance, diversity and multiculturalism as today's gliberals would have it. He was crucified for putting and end to the civil rulers' moneychanging racket. And by the way, the Scriptures use the word MONEYCHANGERS in recording that scene. See how up-to-date the dusty, musty old Bible can be!
As a believer, it sometimes occurs to me that even if there were no god, no souls, no angels, nothing except this physical world, and somebody preached the idea of the God and Christ of the Bible, the very "myth" of it would do this world a world of good. Suddenly, millions would "believe" they had a purpose, an all-wise, all-powerful, loving father in the sky, and a supernatural brother (known among other things as "Wonderful Counselor") willing to help them with anything they might face in life -- and even to die for them. What would that do for their morale and their self-esteem? Plenty. Everything. Not to mention their systems of law, government and economics.
In closing, a poem. Most have it in their minds as a "Christmas carol" co-equal with Deck the Halls and Winter Wonderland, but you know, it's by a recognized poet and composer, and found in the general hymns section of some hymnals. I think that to the extent Americans believe and live its message, it will become true for America.
http://www.cyberhymnal.org/htm/j/o/joyworld.htm
Peymon Mottahedeh
This could be a possible solution to a very common problem: summons enforcement orders obtained by the DOJ through common misrepresentations to the court that someone "refused to cooperate/answer," when in fact they made 5th Amendment objections to questions.
In this case, we filed a Motion to Reconsider and Vacate the enforcement order since the DOJ had made the above material misrepresentations to obtain it.
Unlike the DOJ's boilerplate Summons Petition (with its misleading characterization of events), we included a copy of the actual record of the summons meeting (and called the DOJ attorney a liar in the enforcement petition). The court then issued an Order to Show Cause to the DOJ as to why the relief should not be granted!"
Click here to read the Judge's order against DOJ lying! (Requires Adobe Reader)
Click here to read the Motion to Reconsider and Vacate based upon dishonesty and chicanery by the DOJ! (Requires Adobe Reader)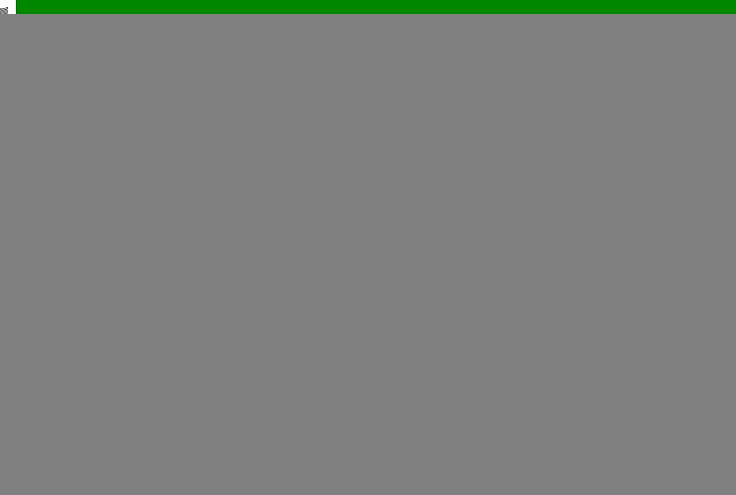 Patriot Cannon Is Now Digital!
The Patriot Cannon, the monthly newsletter of the Patriot Network, has been converted to an electronic format. The new Patriot Network newsletter, the e-Patriot Cannon, is now totally electronic and is only distributed via e-mail. The membership newsletter is now an e-zine.
The mailing list for the ePC is now an e-group by Yahoo entitled Patriot Network e-group [PN]. You should receive our new e-zine occasionally at your email address. If you receive this issue via the PN-egroup that means you are in the Yahoo e-group for members. If you receive this e-zine directly from Clarkson, that means you are not subscribed to the membership e-group. If you do not receive this e-zine on a regular basis, that means you are not subscribed to the e-group. To subscribe, ask the PN to send you the invitation.
If you do not wish to receive this e-zine, you can simply remove yourself from the e-group. You can do this by clicking the Unsubscribe section below.
This newsletter is designed for members of the Patriot Network. You can forward this to prospective subscribers but this newsletter is not designed for the general public. If you are not a member of the Patriot Network, or you were a member but allowed your membership to lapse, please click on the Unsubscribe section below.
Disclaimer: "Robert B. Clarkson is not a lawyer. He is not licensed to practice law in South Carolina or in any other state or jurisdiction."
---