—————————————————————————————————————————————
Vol. 5, #11 November 2007 Nelson Waller, Editor PN Secretary, Assistant Editor
Dr. Robert Clarkson, Publisher
—————————————————————————————————————————————
MAJOR BREAKTHROUGH: The daily press (or "mainstream" media) hails Clarkson's routing of the FBI! See lead story.
This is your copy of the November 2007 issue of the e-Patriot Cannon newsletter. The distribution of The ePC is a Patriot Network member benefit. For this reason we have changed the online location of the current edition. To read the current issue online, click here: Current issue of the e-Patriot Cannon . The password required is 0882. Please contact PN secretary if you have difficulties. The pictures may not come through in the e-group. Go to said website to view the entire issue and pictures. Your newsletter is below as an in-line text, and also attached. The attached copy is generally easier to read. To view past issues and much other exciting, useful information, go to said website and click on Newsletter Archives .
IN THIS EXCITING ISSUE:
************************
1. Anti-tax guru wins fight with the FBI
2. Brave Patriot Beats WV Tax Leeches
3. I.R.S. Letting Tax Lawyers Write Rules
4. I.R.S. Audits Middle Class More Often, More Quickly
5. A Marriage Made in Heaven...with Help from the PN
************************
It says it in the newspaper, so it must be true

"Anderson's anti-tax guru wins fight with the FBI"
by ePC Editor Nelson Waller

Oct. 2 was just another day in the fight to reclaim freedom and de-fang adversarial government from the sleepy berg of Anderson, SC, but at the daily paper headquartered there, it was a turning point.

We don't know what they call it at the offices of the Independent-Mail, the paper which has stood as a beacon of pro-government socialism for a generation of time in the PN's home city—to them Oct. 2 was probably just another day in the news industry. But patriots and freedom warriors know it to have been a moment of truth.

On Oct. 2, 2001, the Independent-Mail broke its generational policy of condemning and sensationalizing the work of Dr. Robert Clarkson and the Patriot Network, and printed a story with the title we've borrowed for this article: "Anderson's anti-tax guru wins fight with the FBI". There, it's done—the paper isn't prepared to tweak the IRS with such a headline just yet (the real crux of the matter) but covering an FBI-related item from this standpoint is a great start.

Let's give credit right up front where credit's due: reporter Heidi Cenac, a relatively new name at the Independent-Mail, crafted the story in striking contrast to her colleagues' extremely biased past coverage of the issue.

The "Independent" has been way off in its reporting of the Clarkson saga through the decades. It has of course always treated our movement adversarially and put it in the worst possible light. Once our hero read in its headline that he'd been imprisoned..... while he was sitting in his home office! While the FBI doesn't know yet that we've got them beat, we're happy to see the paper declaring that a fact a bit ahead of schedule. We hope the FBI will read the coverage and realize just how much legal trouble their lawlessness against Dr. Clarkson and the PN is going to entail.

Most remarkably, the article is accompanied by a twenty-minute video of Dr. Clarkson commenting in his uniquely wry yet modest and disarming fashion on the FBI's recent trampling of the First and Fourth Amendments in his regard. This is the Age of Internet and that means news makers can be heard personally via print periodicals...... in this case, quite amply with no apparent censorship! Sitting in the living room where numerous freedom seekers have attended their first seminar in legal research, our hero gives a virtual mini-course in the Independent-Mail's video link on his history since Vietnam, the law, and how government is royally messing up.
You're busy—you find hunting links on web pages a hassle—but whatever else you do in your present internet session, see this video by merely clicking the picture of the great one here:

http://independentmail.com/news/2007/oct/02/andersons-anti-tax-guru-wins-fight-fbi/

We predict you'll want to see it multiple times and share it with friends. It's easy to do—just have them Google the title of this article, Anderson's anti-tax guru wins fight with the FBI. Copy it straight from this paragraph to paste into your email to them!

The link above takes you to the page that bent journalism straight again. The article is not very long or very broad; it only represents one percent of one percent of what the industry owes the patriotic community and the nation at this point in freedom history, but it's a beautiful start.

May it prove prophetic. May its tribe increase!

Help get the PN's message out to the people the fun way: please leave a comment on the video by simply scrolling to the bottom of the article page – requires simple, quick registration.
Full "Anti-tax guru wins" article from the Anderson Independent-Mail, 10/2/07:
Left: Robert Clarkson of Anderson, an anti-tax guru, won his case with the FBI and they were ordered to return the 70 boxes of items they took from his house, including a frame which was on his diploma.
ANDERSON — Of all the reasons Robert Clarkson has to be upset with Federal Bureau of Investigation about, he talks the most about his law degree and $3,000 that went missing when agents searched his home in May. The FBI was ordered to return Mr. Clarkson's belongings in August. But as he dug through the 70 boxes taken from his house on Concord Avenue, Mr. Clarkson found an empty diploma frame and no money.
After suffering a severe head injury in the U.S. Army, Mr. Clarkson said he was told he wouldn't be able to do anything. The law degree was his proof that they were wrong.
"That law school diploma really meant a lot to me," he said.
Neighbors suspected that the FBI's search was related to Mr. Clarkson's anti-tax activities. As president and founder of The Patriot Network, he believes that taxes are illegal. He used to offer classes on how to avoid paying taxes.
A federal court ordered Mr. Clarkson to abort his de-taxing efforts in July, even though he'd already stopped at that point, he said. These days, he said, he spends his time writing briefs and causing trouble. The latter causes him to sometimes call on "The Great One," a sombrero- and cape-wearing alter ego that enjoys disrupting business at the Internal Revenue Service.
Mr. Clarkson thinks the FBI's recent search was an exercise in harassment. An FBI spokesman in Charlotte declined to comment for this story, saying it was the bureau's standard policy not to comment on investigations.
Mr. Clarkson said the FBI thought he was part of a group in Asheville scamming to undermine the Federal Reserve, an assumption based on the fact that he offers debt elimination services through his Web site and has strong ties to the Patriot Movement.
But the Patriot Movement is about as broad and disjointed as any grassroots effort. "Everybody's doing all kinds of things," Mr. Clarkson said.
Agents took boxes of stationery, educational videos and Patriot Network brochures, even a few copies of the Declaration of Independence. But Mr. Clarkson said all the information they raided his house for was available on his Web site. With his belongings back in place—minus the diploma and cash—Mr. Clarkson's now thinking of selling the cardboard boxes they were returned in for $10 each. Each one is still wrapped in red Federal Bureau of Investigation tape with the word "Return" written across the top in black marker.
"Our people love that kind of thing," Mr. Clarkson said.
There is one FBI souvenir that Mr. Clarkson has already gotten rid of: a laptop computer loaded with security-sensitive information that accidentally was included with the items he picked up at a division office in Charlotte.
He sent the laptop back when agents called looking for it, but the incident will give him and buddy Bob Fondry something to laugh about for a while.
"This is a comedy of errors," Mr. Fondry said, still smiling at the thought of it.
Dr. Clarkson suggests you send your comments to the Anderson Independent Mail. Click here and scroll to the bottom of the article online.
2
. Brave Patriot Beats WV Tax Leeches
With the help of the Patriot Network, Julie (a small businesswoman in West Virginia) went toe to toe with WV Department of Revenue (DOR) and forced them to withdraw their illegal assessment.
On October 30, 2007, the lawyer for WV Tax Dept moved the Tax Appeals Court to withdraw the wrongful assessment against this long-time Patriot.
The court system works nowadays when we are right. Courts and administrative tribunals frequently rule in our favor. In the past, they were hostile to intended tax victims and pro se litigants who stood up for their rights.
See Julie's pleadings in this case on the PN website under State DOR.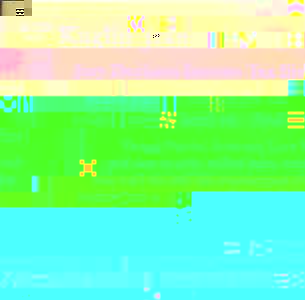 United States of America, Plaintiff
v.
Vernice Kuglin, Defendant
This case is no cure all but it is definitely a major milestone for tax freedom!
All Patriots need to be aware of this case and the victory it achieves for the movement.
As an added bonus, this CD contains the Lloyd Long case.

CD Text $20 + $10 Shipping
Order now from: The Patriot Bookstore 515 Concord Ave, Anderson, SC 29622
3. I.R.S. Letting Tax Lawyers Write Rules: which way is the wind blowing hardest on them?
source: http://www.nytimes.com, March 9, 2007
NYT writer David Cay Johnson provides another trenchant story on tax issues—but from an establishment point of view. He's concerned—or shall we say the "suits" he chooses to quote first are concerned—that the lawyers will favor their clients instead of kowtowing to the IRS bureaucrats.
Only God knows how the lawyers will choose. Go with the government of whose courts the lawyers are all de-facto officers—and lose the favor of the citizens who keep them in business? Write the laws to favor the people, slyly fooling the IRS to think otherwise? Or maybe benefit each side 50-50? The real answer is probably something else: lawyers, their rich customers, and IRS arch-goons powwowing together to make things more comfy for their fat-cat sector all around.
One thing is for sure, though: it's nauseating that as government runs out of money, its agencies (and "instrumentalities", like the IRS) are seeking citizens who will do their dirty work for them free of charge....... and they're finding them. They even use the word "outsourcing", a sideways allusion to the work American companies liberally contract out to aliens in Asia—those workers being paid, of course. —Ed.
The Internal Revenue Service is asking tax lawyers and accountants who create tax shelters and exploit loopholes to take the lead in writing some of its new tax rules.
The pilot project represents a further expansion of the increasingly common federal government practice of asking outsiders to do more of its work, prompting academics and other critics to complain that the government is going too far.
They worry that having private lawyers and accountants draft tax rules could allow them to subtly skew them in favor of their clients.
"It's not the fox guarding the hen house; it's the fox designing the hen house," said Paul C. Light, a professor of political science at New York University, who studies the federal work force.
Donald L. Korb, the I.R.S. general counsel, defended the plan, saying in an interview that he believed that the pilot project was "not changing this process one iota."
"We are still getting comments; we are still having hearings," he said, and I.R.S. lawyers will still review any new rules before they are final.
But John D. Graham, the official appointed by President Bush to streamline the federal rule-making process and give private interests a greater voice, said even he was surprised by the I.R.S. plan.
"Whoever's pen the first draft comes out of has a big advantage," said Dr. Graham, who ran the Office of Regulatory and Information Affairs for the White House before becoming dean last week of the graduate school at RAND, the nonprofit research organization.
The I.R.S. staff has been cut by a fifth in the last decade, even as Congress has made the tax code vastly more complex. The agency, in a formal notice, said it lacked the resources to issue as much guidance as taxpayers are seeking.
Rule making is the heart of what Washington does, though it gets little news coverage. Once a bill becomes law it must be carried out through rules that range from advice memoranda to formal regulations, which are printed in the Federal Register. At that point, they are subject to public comment and at times public hearings before being revised and then formally adopted as the way the executive branch will carry out the new law.
A single word, sometimes one letter, can change the meaning of a rule: "must" or "may"; "and" versus "or"; "could" or "would."
For many years, the government has relied on contractors to provide research and technical advice on regulations. Since 1980 one such firm, the Regulatory Group, has trained government employees in the art of writing regulations and has provided research and editorial consulting. It also works for private companies subject to regulation.
It is common for special interests of all types to be closely involved in drafting legislation and shaping rule making.
But in recent years there has been a quickening pace of moves to outsource the actual work of regulation, hiring contractors to write the rules. Now the I.R.S. is proposing that outside experts do it at no charge, opening up the possibility that some firms providing the draft would be working on behalf of an individual, business or association seeking to plant a favorable nuance in a rule.
I.R.S. rule making has been especially contentious, including decades of efforts by the I.R.S. general counsel's office to keep secret the guidance issued to agency executives and field personnel.
Nina Olson, the taxpayer advocate, an I.R.S. position created by Congress, complained in her latest annual report that Mr. Korb's office would not give her copies of guidance sent to high-level managers.
Mr. Korb's office is appealing a Federal District Court order to make public all guidance to I.R.S. employees, even those it says should be confidential because they took less than two hours to write.
Tax Analysts, publisher of the nonprofit magazine Tax Notes, brought that suit.
Tax Notes first reported the I.R.S. pilot project.
Several regulation experts and tax lawyers warned of dangers if the tax police must enforce rules written by those skilled at devising tax-free paths through the maze of the Internal Revenue Code.
Mortimer Caplin, tax commissioner during the Kennedy administration, said that as a law school professor "I instructed my students to work from their draft in any transaction because if you do the drafting you usually get your viewpoints behind the document."
He said the government was right to try to be "responsive to industry," and "to be fair," but "you want government to work from the government's draft."
Some experts suggested that it could be helpful to the government to have those skilled at taking advantage of complex tax laws be involved in creating them, just as companies looking to plug leaks in their computer security systems may hire former hackers to advise them.
That is one reason, for example, why President Franklin D. Roosevelt named Joseph Kennedy, President Kennedy's father and a well-known stock manipulator in the 1920's, to be the first head of the Securities and Exchange Commission.
Peter Van Doren, editor of Regulation, a magazine published by the Cato Institute, a promoter of libertarian views, said that "this proposed innovation simply reverses the 'official' order," with private interests proposing and the government revising, rather than the other way around.
"It may speed up the process of rule change because agency budget constraints don't allow them to initiate new rules fast enough."
Kenneth J. Kies, one of the most sought-after tax lobbyists in Washington, said the proposal "merely formalizes" the practice of lawyers sending the I.R.S. letters "saying, 'We think you need to issue some guidance in an area and here is our suggestion.' " He said a formal process would be more transparent.
Mr. Korb said the pilot project would be limited to technical and noncontroversial issues too far down the priority list to otherwise get any attention. Relying on private resources to help issue this guidance "is a matter of fairness" to those taxpayers needing help, he said.
Looking at the issue in its broadest terms, Gary D. Bass, executive director of OMB Watch, a nonprofit research and advocacy organization that tracks the Office of Management and Budget, warned that the Bush administration was turning over too much government responsibility to those it is supposed to be keeping an eye on.
"Why don't we just privatize Congress and outsource the development of our laws?" he asked.
"People would chuckle at letting the U.S. Chamber of Commerce or OMB Watch write the laws," he went on, "but that is what is being done by this administration, which keeps outsourcing more and more regulation work."
Tax Collectors Manual and Bankruptcy on the IRS
Actually a legal book for tax collectors, this book shows what the taxrats can and can not do and how they operate. Useful tool for Patriots!

All 3 Volumes for $20 or $8 each.
Order now from: The Patriot Bookstore 515 Concord Ave, Anderson, SC 29622
4. I.R.S. Audits Middle Class More Often, More Quickly
Source: New York Times, April 16, 2007
Middle-class Americans, listen up: the I.R.S. is much more likely to audit you this year. Those caught cheating can expect to pay about $4,100 more on average in income taxes.
Since 2000, authorities at the Internal Revenue Service have nearly tripled audits of tax returns filed by people making $25,000 to $100,000 as part of a broad change in audit strategy.
A
udits of these middle-class taxpayers rose to nearly 436,000 last year, up from about 147,000 returns in 2000. For these 61 million individuals and married couples, who make up nearly half of all taxpayers, the odds of being audited rose from 1 in 377 to 1 in 140.
Kevin Brown, the I.R.S. deputy commissioner for services and enforcement, said the audits "were out of whack" in 2000, with far too little attention paid to the middle class and to the very highest income generators, those making $1 million or more. "We try to run a balanced audit program," Mr. Brown said.
But even with the stepped-up scrutiny of middle-income taxpayers, they still are less likely to be audited than those earning more—and those earning less.
For taxpayers with incomes above $100,000 the odds of being audited in 2006 were 1 in 59; above $1 million, the odds increased to 1 in 16. People in lower income brackets—those reporting incomes below $25,000 — faced a 1 in 94 chance of being audited.
The increased focus on the middle class is part of a broad I.R.S. strategy to deal with a major reduction in the ranks of the tax police as the population continues to grow and Congress has made the tax system ever more complex.
The I.R.S. has fewer than 13,000 revenue agents, down from more than 17,000 at the peak in 1988.
The core of the new strategy is to audit more individuals and businesses, even if the examinations are more cursory. Without more audits, I.R.S. executive say, people may behave as if no one is watching............
full article: http://www.nytimes.com/2007/04/16/business/16tax.html?th=&emc=th&pagewanted=all
Witch is the real Hillary

There's a rumor going around that the former First Woman, Hillary Rob'em Clinton, is actually a witch. You be the judge—are either of the following images convincing?
5. A Marriage Made in Heaven…with Help from the PN

The Patriot Network celebrates the covenantal marriage of Brother Larry from Toccoa, GA to Miss Rachel of Woodruff, SC. Brother Larry is the PN Webmaster and Miss Rachel has been a member of the PN secretarial staff for over a year. The wedding was held at the bride's home church in Greenville. e-PC Editor Nelson Waller and PN Secretary Kris provided service music; PN Intern Heather was Maid of Honor and other PN members participated in the ceremony. Several members of the Greenville Patriots were also in attendance.
Top: The Bride and Groom with PN founder Dr. Robert Clarkson
Bottom right: Office staff
Back row: PN President and founder Robert Clarkson
Front row—left to right: PN Intern Heather, PN Secretary Kris, Mrs. and Mr. Brother Larry, e-PC Editor Nelson Waller.
The Patriot Cannon Is Now Digital!
The Patriot Cannon, the monthly newsletter of the Patriot Network, has been converted to an electronic format. The new Patriot Network newsletter, the e-Patriot Cannon, is now totally electronic and is only distributed via e-mail. The membership newsletter is now an e-zine.
The mailing list for the ePC is now an e-group by Yahoo entitled Patriot Network e-group [PN]. You should receive our new e-zine occasionally at your email address. If you receive this issue via the PN-egroup that means you are in the Yahoo e-group for members. If you receive this e-zine directly from Clarkson, that means you are not subscribed to the membership e-group. If you do not receive this e-zine on a regular basis, that means you are not subscribed to the e-group. To subscribe, ask the PN to send you the invitation.
If you do not wish to receive this e-zine, you can simply remove yourself from the e-group. You can do this by clicking the Unsubscribe section below.
This newsletter is designed for members of the Patriot Network. You can forward this to prospective subscribers but this newsletter is not designed for the general public. If you are not a member of the Patriot Network, or you were a member but allowed your membership to lapse, please click on the Unsubscribe section below.
Disclaimer: "Robert B. Clarkson is not a lawyer. He is not licensed to practice law in South Carolina or in any other state or jurisdiction."
CONTACT INFORMATION
e-mail address: Robert@patriotnetwork.info phone number: 864-225-3061
address: POB 2368, Anderson SC 29621 website: www.PatriotNetwork.info
FREEDOM is not Free!