————————————————————————————————————————————
Vol. 6, #1 January 2008 Nelson Waller, Editor PN Secretary, Assistant Editor
Dr. Robert Clarkson, Publisher
————————————————————————————————————————————
This is your copy of the January 2008 issue of the e-Patriot Cannon newsletter. The distribution of The ePC is a Patriot Network member benefit. For this reason we have changed the online location of the current edition. To read the current issue online, click here: Current issue of the e-Patriot Cannon. The password required is 0882. Please contact PN secretary if you have difficulties. The pictures may not come through in the e-group. Go to said website to view the entire issue and pictures. Your newsletter is below as an in-line text, and also attached. The attached copy is generally easier to read. To view past issues and much other exciting, useful information, go to said website and click on Newsletter Archives .

EXTRA -- STOP THE PRESSES -- EXTRA!

With the support of his loyal upcountry PN associates, Dr. Clarkson has WON his critical case in the Supreme Court of South Carolina for your right to paralegal asssistance! The state Bar Association sued him but failed to haul in the Great One. Read the full story below, and don't miss a word of the explanatory post-trial article at item #1 in this month's lineup of power-packed news features!
IN THIS EXCITING ISSUE:
************************
EXTRA -- CLARKSON BEATS BAR IN SUPREME COURT
1. Clarkson vs. Bar Association before Supremes
2. What happens behind the scenes?
3. Sahara: A film review
4. Another victory in tax court
************************
ON THE EXTRA:
Dr. CLARKSON'S IMMEDIATE, OFF-THE-CUFF SUMMATION
Left: The ordeal was rough, the pressure incredible, the paperwork endless, but The Great One is still smiling as he leaves the Supreme Court. In background is supporter Patriot Charles.
The victory report on the January 2008 trial in Columbia is in two parts. First, the message Dr. Clarkson sent the troops via PN e-groups to announce the win as soon as he'd received confirmation of it -- this is followed below by the entertaining, exciting, and detailed provisional report the PN had issued immediately after the trial (article #1 below).

RC admonished, not jailed on UPL case
On January 14, the SC Supreme Court denied the Bar Association's petition to hold Dr Clarkson in contempt of Court for unauthorized practice of the law (UPL).
Articles on this by RC and Nelson were sent out earlier. Details are on our web under COINTELPRO [password 4143].
Clarkson was ordered not to dispense "legal advice". This term is undefined, undefinable and not in law dictionaries, especially in the internet age. But the SCSC was respectful and fair to me and admitted in other cases that the UPL law is unclear. The system works: if you obey the rules, you can expect justice in the court system.
1. Clarkson vs. Bar Association before Supremes
(written before the historic judgment was handed down)
By e-PC Editor
Right: Elated and stunned with the success of their preparations, Dr. Clarkson and some allies stand before portrait of late Chief Justice A. Lee Chandler. Left to right: Patriot Gary, John Cobin, e-PC editor Nelson Waller, RBC, Capt. Bob Fondry, Lindsey Howell. Normally jovial editor is smileproof before cameras.

The story is not yet finished, but too exciting to keep to ourselves: Wednesday, the South Carolina Supreme Court showed itself very friendly to truth and justice. Yes -- Dr. Clarkson had been summoned before the authorities, well-armed for battle as always, and appears to have yet again demonstrated to them that his activities are beneficial to all concerned: government bodies, individuals in controversy with them (e.g. over income taxes), and the general public.

Just as excitingly, our perception is that he and his key associates helped the court see that this is simply one aspect of a rapidly improving situation between courts, codes, and citizens.

Dr. Clarkson had made bold to get directly involved in the tax defenses of several patriots in the past year or so. The tax courts had become used to seeing his assistants at the defendant's table in tax court, giving ordinary men and women clerical help and making occasional suggestions how they might proceed with a trial or hearing. But when the well-known Great One started showing up personally in that role, judges were not amused!

Our hero was called into the South Carolina Supreme Court four years ago and fully defended himself against a charge of practicing law without a license. He admitted to a typing error in one book which was uncorrected. With surprising civility and even warmth, the Court put him on five years' probation at that time, basically ordering him not to call himself an attorney and to put a disclaimer on his website, which he was planning to do anyway.
Left: Renowned legal fighter Bernadette Allen is among the many good people accompanying The Great One to court. During the trial TG1 will amuse and intrigue the Justices by pointing Miss Allen out as "the firiest woman in the South." That's for sure!
Dr. Clarkson says over and over: "The system works…we just need to play by the rules…"

Our hero continued his momentous work as the dean of income tax liberators, scrupulously meeting all conditions. But when he began to actively help more people in tax court, the Bar Association got stirred up into filing fresh accusations. On Wednesday, January 9 of this year the case was heard afresh, and no doubt all members of the Patriot Network e-groups were waiting with bated breath as to what would be left of the PN's activities afterward. Miraculously, the drama that occurred has left us with yet more feelings of hope than ever.

Prior to the hearing, the clerk of court told Dr. Cobin and Lindsey that they could not sit at the table with Dr. Clarkson. The three gentlemen insisted the Defendant had the right to have his clerical assistance to sit at the table with him. The Clerk of Court went to the Justices in their chambers and returned saying that the assistance could stay at the table with him.
The judges entered the chamber and took their seats. Chief Justice Jean Hoefer Toal graciously (but professionally) said "Good afternoon, Mr. Clarkson, it's good to see you again" -- instantly dispelling some of the concerns we had that the lady was going to summarily throw the book at him.

From there it got better and better. Throughout this chapter in the Clarkson saga, Barbara Seymour of the S.C. Judicial Department has been the persecuting prosecutor. The Chief Justice asked her to state her case first. This she did with her usual extremely deadly, oppressive, sordid negativity. Every time, she is upset for the most institutional and theoretical of reasons: Mr. Clarkson was removed from the Bar, he's been warned before, he brags that he has legal advice and services for people, we have laws keeping those "outside the club" from doing these things.
Right: Dr. Clarkson's supporters confer and confabulate before the trial.
She insists there is a great gulf fixed between what lawyers and regular people are allowed to do. In effect she did not like the people finally having a real choice in their legal assistance (incidentally guaranteed by the Sixth Amendment).

Chief Justice Toal then questioned Ms Seymour as to where any actual boundary line could be found that Dr. Clarkson had been crossing in real-world terms. Her Honor based her questions on pleadings that Dr. Clarkson had recently filed. Some of the other four justices joined this line of questioning, yielding nothing for Ms Seymour to grab hold to. There was no evidence.

Her Honor next asked Dr. Clarkson to stand and give his side of things. I AM NOT A TROUBLEMAKER!" was his first utterance, "Correction.....I am, but not that kind of troublemaker." This set the tone for the whole defense to follow -- incisive as well as disarming! Dr. C proceeded to summarize what he was about to share with the court, partly by noting that he had some noteworthy witnesses present and ready to testify at the justices' pleasure, including:

* John M. Cobin PhD, for instance, was one of two men seated at the table with the defendant. He wrote some of the many briefs Dr. Clarkson freely posts in his website that are written by his colleagues. Dr. Clarkson noted to the court in his introduction that Dr. Cobin had taken several law courses in addition to some of Dr. Clarkson's own seminars.

* Seated next to Dr. Cobin was Lindsey Howell who had thoroughly studied the Rules of Civil Procedure to the point of being asked by The Great One to share what he had learned at some PN meetings and to take on some of the vast overload of individuals seeking Dr. Clarkson's help.

* In the audience was Bob Fondry, a retired Army captain who at Dr. Clarkson's behest also has been helping patriots at the very gates of hell (that is, up front in SC tax court).

* Directly behind the stand from which Dr. Clarkson was speaking, he pointed out yours truly, PC Editor Nelson Waller. To graphically demonstrate how "mainstream" pro se work and our kind of "legal services" have become, I had checked a dozen or more legal self-help books out of the Anderson County library on Tuesday, and had brazenly displayed them right on the audience's front "pew" in the direct sight of the Chief Justice.

The books were a colorful sight, and I hoped for a chance to get them on the record, starting with "SUING GOVERNMENT: CITIZEN REMEDIES FOR OFFICIAL WRONGS"...... from Yale University Press!
Yes, Dr. Clarkson said, he gives a lot of "legal advice." For instance, when his daughter is driving somewhere and he reminds her of the speed limit, that's "legal advice." To this The Great One added a couple of other examples illustrating how much of what goes on in conversation and in print amounts to real legal advice of some kind.

Dr. C further explained that most of his work with patriots consists of noting to them the forms, procedures, deadlines etc. proper to their cases, and quite often urging them to simply get their stuff submitted on time (thus underscoring that he's not only a help to patriots but to courts -- probably the key issue that won the day last time he was summoned to the state's high court).

Various other issues had been raised in Ms Seymour's opening argument: The Chief Justice had asked her whether Dr. C had charged anything for his help in the main client case under examination, that of Patriot Gary. Ms. Seymour affirmed that TG1 had not, but also said that was not a relevant factor in whether a person's practicing of law was of the "authorized" variety.
(Click here for rest of story)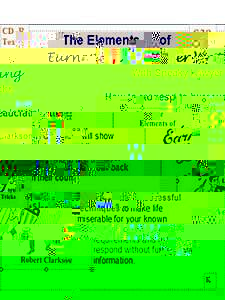 CD Text: $30 +$10 Shipping
Order now from:
The Patriot Bookstore
, 515 Concord Ave, Anderson, SC 29622
2. What happens behind the scenes?
From your PN web staff
When something is posted to the website it requires a great deal of effort with special coding so that the link will work and the page will be displayed when you click on it.

Due to the voluminous material we post in order to give you the most up-to-date information, sometimes the web staff makes errors. When these errors are discovered we work as quickly as possible to resolve them. We do not work 24/7/365. We all have personal lives to lead, just like you, our valued compatriots.

We may also encounter technical difficulties that must be dealt with but that are beyond our immediate control.

If you feel the need to contact the webmasters, please remember we are patriots fighting the same war that you are and you should be polite, friendly and above all patient. Nothing happens overnight.

Thank you for your cooperation--we appreciate it. :-)

The PN web staff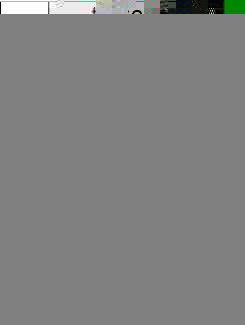 Available from the Patriot Bookstore on DVD or VHS for $30. Click here to order.


by PN Intern Heather


e-PC Editor comments: Many PN activists are as concerned for the good name of the South and its noble history as for a return to lawful taxation -- in fact, we consider these
to be two aspects of the same freedom quest. When the PN secretaries reported having seen this film, it came as heady news. If Confederate heritage is treated decently in one hit novel or movie after another, times are definitely changing.
Author Clive Cussler's own exploits approach Rambo status in the fields about which he writes -- and yes, his art freely overlaps his life. His many involvements include the C.S.S.
Hunley Confederate Navy submarine
which was lost at sea just off the coast of Charleston, SC for over a century and recently raised with great ceremony. Cussler claims credit for finding it and has sued another man, Lee Spence, for making a similar claim. This is covered in the article on Cussler in the main online encyclopedia...... which also has separate articles on two of the fictional characters you'll read about below!
In case you don't know us sufficiently well yet, we are NOT prejudiced against all Northerners -- only Yankees, and there's a big difference.
What are deep sea divers and treasure hunters doing in the Sahara desert? Looking for a lost War Between the States ironclad ship, of course! Oh yes, and trying to save the world.


Sahara
is a fictional adventure tale based on a novel by legendary bestselling author and marine archaeologist Clive Cussler. Main character Dirk Pitt is a former Navy S.E.A.L. turned treasure hunter who's been searching for one particular treasure for half of his life: a lost War Between the States ironclad battleship, the C.S.S.
Texas
. While on a dive off the coast of Africa, he gets his biggest lead to date, and it looks as if his prize landed in the last place someone would expect--up the Niger River, somewhere in the Sahara desert.

As usual, womenfolk complicate the situation. A very pretty doctor, Eva Rojas, is trying to find the source, and
possibly a cure for a disease that has popped up along the Niger River. She wants a ride up river to Mali, the same direction in which Dirk is headed. Dirk and his two partners reluctantly agree to take her part of the way, but after dropping her off and continuing upriver, they are attacked by local soldiers who are looking for her.

The treasure hunt delayed, Dirk and his friend Al Giordino set out to rescue her, while their partner tries to sneak across the border to get help.

The book on which this fun and sometimes hilarious film is loosely based is definitely an interesting read, with much more background and War Between the States history. The movie opens in Virginia during the War to introduce you to the ironclad and its captain, Nathan Tombs. It then jumps to the present day and a ship's cluttered office. The opening sequence should be watched closely for all the clues and little things that will give you much insight into the main characters.

Though some of the ethnic cultures that play into the story are misrepresented, I thoroughly enjoyed it as the explosive (in the literal sense of the word) action flick it was intended to be. And should you decide it's worth viewing, don't miss the line near the end, when one of the characters looks a government agent in the eye and states almost proudly that the ironclad carried no gold belonging to the United States.

Miracle on Main Street, 7th Edition
Saving Yourself and America from Financial Ruin
By the late F. Tupper Saussy

The Greatest Book published in the patriotic movement by our greatest author, scholar

There are very few books that have achieved "legend" status in today's freedom cause, and one of them is Tupper Saussy's Miracle. The author is a multi-talented populist legend: author, publisher, artist, Grammy-nominated songwriter, et cetera.

The brand new edition of this revealing freedom book includes the author's update of the nation-building tome Caveat Against Injustice by Roger Sherman, the only quadruple Founding Father.

You must add this classic to your personal library. Saussy's best is an easy-reading explanation of the money issue. Perfect for beginners!

The earlier editions set our nation aflame as they exposed the fraud and illegality of unbacked paper "money". Thousands of loyal Americans have used this book for tax liberation. Your Patriot Network has sold many copies.

Available from the Patriot Bookstore $20 plus $10 s&h. Click here to order.


4. Another victory in tax court
IRS backs down in tax court!
Patriot Beverly has been fighting the many-headed IRS beast both administratively with the agents and also in tax court. The tax "Service" makes many mistakes but will not admit their errors nor correct them, much less apologize to the many people to whom they do grievously harm.

Brave Beverly made them admit that they were wrong and made them withdraw their erroneous default assessment against her. The IRS issued a 90-day letter stating that she worked for an unknown employer for the tax year 1993, when she was actually a stay-at-home Mom. She did not work outside the house, nor did she have any "income" even by the "Service's" dimwitted definition.

Round 1

The notice of deficiency was all lies as usual, but Beverly did not exercise her administrative rights by seeking adjudication in tax court; she did not have anyone to help her who understood the rules and procedures of the tax collectors. Therefore an incorrect assessment was issued against her.

Round 2

Then the IRS attempted to collect the unowed taxes. Under the Taxpayer Bill of Rights II, our brave patriot friend was entitled to a Collection/Due Process Hearing (CDPH). She contacted renowned Patriot Paralegal Dr. Robert Clarkson who assisted her in filing her CDPH request. Now the tax collectors had to justify their assessment against her.

After the case in tax court on the CDPH started, she wrote the IRS District Counsel with Dr. Clarkson's help. She told them she had not worked for pay during the year in question and demanded that they give her the name of the alleged employer and produce documentation.

District Counsel promptly withdrew the final assessment. Then the parties signed a Consent Order so the judge could dismiss the case in Beverly's favor. However, even though the tax collectors were dead wrong, the IRS attorney did not apologize or even make a firm admission of wrongdoing.

Beverly was forced to spend a lot of time on this case, including petitioning the tax court due to an IRS mistake. The Service owes her an apology if not about $5 million in damages for the trouble and stress they caused her. Since there's a pattern of IRS hounding people for money they clearly do not owe, it may qualify as extortion.
Click the following to see a copy of the District Counsel's letter of explanation and the Judge's Order of Abatement.
HIGH COURT VICTORY cont.

The Prosecutrix had also averred that the intent behind Dr. C's work was out of line, citing the part of the PN website that says people have to build a lot of self-help from it because he doesn't have time to go very deep into it with many individuals. The motive she really wanted in his heart was that it was illegal for him to go beyond certain very strict limits. She rightly reminded the court that intent carried great weight in law, but her work on it here was not taken seriously and further shot down in due course by the defendant. The PN website clearly tells patriots that our association is a self-help group, everyone must do his own work, and Dr. Clarkson's time and resources are limited.
The court looked benumbed by Miss Seymour's presentation, but in short order Dr. Clarkson had them feeling very good about life. Truth is powerful enough by itself, but when combined with our hero's uniquely folksy yet incredibly real humor, it takes on a whole new life. He quite soberly put the salient issues in their proper perspective, and between the lines helped the Justices very benignly to see he is not only honest to a fault and competent to the lasting shame of many "real" lawyers, but quite earnest about helping everyone find optimum solutions. Even the sternest-faced Justices, black and white, were freely smiling and laughing as this supposedly dangerous "troublemaker" 'splained it all to them.

Sample interrogation:

Court: "Mr. Clarkson, if you're only doing what you say, why are the tax people so mad at you?"

RBC: "You must understand that tax collectors are often hostile and abusive to tax victims. I go in and get right in their faces, yelling at agents that they'd better be truthful and not try to bully people........ sometimes wearing a red silk cape with "The Great One" stitched across the back. And I'm known to whisper things rather loudly to taxpayers as what to say."

Court: "..........Is it true you offer something called a Law Course Weekend, that you feel qualified to instruct others in legal procedure?"

RBC: "Yes, your Honor. I take members to the house or a restaurant for two days and we give lectures. We go to the law library where they do their own research and I'm there to help them and then they write up a sample brief. If they do a good job they are admitted to the (he slumped slightly in abject Clarksonian modesty, wearing a certain grin)…Well, the Patriot Bar Association…"

Anybody else would have been hauled off at that point, but this Court was now in on the fun and the ever self-deprecating "camp" of PN life -- along with its considerable meaning for this time in history.

Dr. Clarkson answered the Court substantively, and if this writer is any judge, melted any fears they had of "patriot" wackos rising up in armed wrath against them -- a fear carefully implanted in many government bodies today by para-governmental outfits like the Southern Poverty Law Center and the so-called Anti-Defamation League. Those hate groups poison governmental minds -- we liberate 'em better than they were before. When The Great One was through, Her Honor thanked him and asked Ms. Seymour if she had anything to add. She said she didn't, limply lifting her hands as if to say "I'm through with this whole deal...."

Now we were back to square one, in a sense: Would the court feel it still had to teach him a lesson? Or go the rest of the way and dismiss the whole thing?

Chief Justice Toal talked briefly with the senior Justice at her right, then explained that the Court felt it best to work out a formal response later and then notify the defendant. "We're not going to put anybody in jail today," she smiled, and that was that. The "all rise" was given and the entire bar filed out.

No doubt many of you shared our concern that they'd throw law and logic to the winds and give The Great One the maximum six-month sentence. We're all awaiting the final word together, but in our opinion here at headquarters, things are looking very, very good.
The openness of the Court was phenomenal -- nothing less than a gift from God in the opinion of this Editor. Certainly, a complete victory for all the players in this exciting drama will require much more of the thing that's believed to have brought us this far -- deadly earnest yet confident prayer.


Send Dues Contributions Now!
In order to provide the services that you need, the Patriot Network needs your financial donation. The association incurs many expenses in order to draft pleadings and post them on the website for easy access.

We subscribe to WestLaw in order to give you the newest court decisions. This digital law library increased its fees they bill to us.

If you did not renew your membership in the last six months, send your annual contribution now.

Patriot Cannon Is Now Digital!
The Patriot Cannon, the monthly newsletter of the Patriot Network, has been converted to an electronic format. The new Patriot Network newsletter, the e-Patriot Cannon, is now totally electronic and is only distributed via e-mail. The membership newsletter is now an e-zine.
The mailing list for the ePC is now an e-group by Yahoo entitled Patriot Network e-group [PN]. You should receive our new e-zine occasionally at your email address. If you receive this issue via the PN-egroup that means you are in the Yahoo e-group for members. If you receive this e-zine directly from Clarkson, that means you are not subscribed to the membership e-group. If you do not receive this e-zine on a regular basis, that means you are not subscribed to the e-group. To subscribe, ask the PN to send you the invitation.If you do not wish to receive this e-zine, you can simply remove yourself from the e-group. You can do this by clicking the Unsubscribe section below.
This newsletter is designed for members of the Patriot Network. You can forward this to prospective subscribers but this newsletter is not designed for the general public. If you are not a member of the Patriot Network, or you were a member but allowed your membership to lapse, please click on the Unsubscribe section below.

Disclaimer: "Robert B. Clarkson is not a lawyer. He is not licensed to practice law in South Carolina or in any other state or jurisdiction."
CONTACT INFORMATION
e-mail address: Robert@patriotnetwork.info phone number: 864-225-3061
address: POB 2368, Anderson SC 29621 website: www.PatriotNetwork.info
FREEDOM is not Free!