In Memorial
Table of Contents
---
Robert Barnwell Clarkson II
June 4, 1947 - March 1, 2010
Robert Barnwell Clarkson II, 62, of Anderson, died Monday, March 1, 2010. Robert was an Army veteran of Vietnam, having served as a First Lieutenant and platoon leader in the 25th Infantry Division. He was a graduate of Clemson University and earned his Juris Doctor at the University of South Carolina. He was a member of the Western Carolina Sailing Club and the VFW. He was self-employed as a tax advisor and the founder of the Patriot Network, the SC Constitution Party and the SC Libertarian Party.
A memorial service was held Sunday, March 7, in Anderson, SC, at the Anderson American Legion Post 14. The graveside service was held Monday, March 8, 2010 at Ft. Jackson National Cemetery, Columbia. In lieu of flowers, memorials may be made to Hospice Care, Palliative Care Foundation, Spartanburg.
He is survived by his daughter and her husband, who reside in NE along with his granddaughter and grandson; his mother; three brothers; and two sisters.
Donate to the Clarkson Memorial fund today!
Please donate via PayPal today:
Account: customerservice@patriotnetwork.info.
---
Memorial Address
By Ted Adams—SC Constitution Party State Chairman
Family Members,
Friends who cared for Robert in his last days
Members and Staff of The Patriot Network and Friends:
To you, I say we were all privileged to have Robert as our friend.
To the Federal Agents who persecuted him and are no doubt here today to identify terrorists,
To you, I say: "May God have mercy on your soul, and may your eyes be opened here today."
Know that there lived, in our lifetime, a great American who gave his all for the Cause of Liberty and the defense of his fellow countrymen.
He could do no less, because freedom and duty were in his bloodline, Robert was a descendant of Robert Barnwell, a signer of The Declaration of Independence, who at the age of 16, fought the British in the Battle of John's Island. There he received 17 wounds and was left for dead. A servant found him on the battleground and carried him to Anne Gibbes, his cousin, who nursed him back to health.
Later, when Charleston fell, Barnwell was captured and taken aboard the British ship "Pack Horse," as a prisoner of war.
After the war, he was a South Carolina Delegate for the adoption of The Federal Constitution in 1788. He served in The Continental Congress and in The House of Representatives of the 2nd US Congress. In South Carolina he served as Speaker of The House and President of the Senate.
His son was a signer of The Confederate Constitution and served in both the US Senate and the South Carolina Senate.
Like most of the signers of The Declaration of Independence, Clarkson and his great family paid a huge price. The "Great One" was one of the early political prisoners. He was unjustly imprisoned for 9 long years.
Most people, unable to discern the signs of the times, never understood, much less appreciated his sacrifices.
That's not to say the Great One did not enjoy life. He did. There are informed and distinguished people who knew him and did appreciate his work for Justice and Liberty.
People like Congressman Ron Paul, Governor Mark Sanford and Robert's cousin Attorney General Henry McMaster, who helped get Robert transferred from a hell hole maximum security prison in West Virginia to a minimum security camp in Atlanta at which Constitution Party founder Howard Phillips visited him.
The late Governor Carroll Campbell met Clarkson in a most unusual way. One day, when Clarkson was driving out of Anderson on his way to Columbia to serve a subpoena on a South Carolina State Agency, he spotted Governor Campbell shaking hands with people who were standing line to greet the Governor. Clarkson stopped his car, got in the line, and when Governor Campbell extended his hand to him, Clarkson put the subpoena in the Governor's hand. Needless to say, the Governor did not see the humor in this until Robert explained "The Law" to him, adding that the Governor saved him a trip to Columbia. They had a good laugh together.
South Carolina Justice Jean Toal also knew and like Robert. They were in Law School together when Robert, cutting down trees to earn extra money, accidentally felled a tree onto the roof of her father's home.
The Great One was liked because he was always the gentleman, always compassionate, and always nice, even to his foes.
I once asked Robert if he could spot the government infiltrators at his meetings. He said that was easy: "They always come on time!"
In addition to his Patriot Network, Robert, early on, saw the need for another political party and many years ago, did the hard work to found The American Party, which is now called The Constitution Party.
Let's put Robert's work into a Biblical context by reading from the 7th chapter of Zechariah:
The word of the Lord came unto Zechariah saying, thus speaketh the Lord of hosts; Execute true judgment, and show mercy and compassion every man to his brother. Oppress not the widow, nor the orphan, the stranger, nor the poor, and let none of you imagine evil against brother.
Robert's work and dedication enabled working Americans, for the first time, to resist the oppression of a powerful government by learning how to litigate their own tax cases in the courts for minimal costs.
His political party gave South Carolinians the opportunity to elect good people to public office.
Praise be to the Lord for giving us a leader like Robert Barnwell Clarkson. May God rest his soul.
---
A True Patriotic Hero Has Passed
By Nelson Waller
Many of you were aware of the extraordinary life of Dr. Robert Clarkson and his many, many years of all-out warfare against the new world order. And I know how tragically few people in the South and the country have ever heard of this great man.
I and many others were privileged to work and celebrate life with Robert in, around, and thousands of miles beyond his native South Carolina, and it's my extremely unhappy duty to report that he died Monday morning March 1 after a six month struggle with stomach cancer and other conditions.
Robert was a direct descendant of many Confederate heroes (including a drafter of the CSA's Constitution) and of Thomas Heyward, a signer of the US Declaration of Independence. Every time you would mention meeting anybody who was anybody in SC he would boast how he was related to them, had known them in school, trained with them in the army or whatever. The Chief Justice of South Carolina was aware of our hero—Robert had accidentally dropped a tree on her father's house in their younger days! (No real damage.)
Schooling citizens in Constitutional self-defense against predatory bureaucracies was what put him on the map of patriotic history, but suing the high and mighty was his other main mission—always where it was most deserving, be it the tax thieves, DOJ or co-President Hillary. He probably had a dozen such actions going at any given time. He sued to get SPLC demons and their brainwashing schemes thrown off of military bases, and we felt it was likely some bases were freed of that plague as a result.*
Robert sued the FBI, the DOJ, the SCDOR, Anderson County Municipalities, Ben Bernanke and the Fed Reserve…twice, insurance companies, landscape companies and other home contractors among just the few we know of.
Robert instigated and led the production of many save-the-flag rallies in SC, Georgia and NC. He was a walking encyclopedia of American, Southern and South Carolinian history and on the American and South Carolinian systems of law, justice and "income" taxation. His store of general street smarts and practical knowledge was equally vast. Our hero was a dealer in Southern goods throughout the main Confederate flag conflict and a protagonist in many C-Flag protest actions. He founded (and headed for 30 years) the Patriot Network, a national circuit of local Constitutional tax freedom study clubs which doubled when needed as the Southern Rights Association.
All of this and infinitely more he carried out modestly, selflessly, engagingly, ironically, and often hilariously. He stopped many patriots' tax audits right in IRS examining rooms, often wearing a red cape on which his self-parodying "superhero" name, The Great One, was emblazoned in big gold letters. Here's a page on some of his early work.
What words will never convey is what an unaffected country boy Robert remained till the end, despite his great learning, nonstop fierce fighting, and real inner gentility. For those of you who never met him, try imagining one of the Little Rascals grown to about 6 feet tall and close to 300 pounds with a legal mind like a steel trap and a Founding Father's view of tyranny and corruption. Or picture a teddy bear of those dimensions—a living, giving, friendly, disarming one that the has caused the IRS more damage than almost anybody else, by its own admission! A mustachioed, bespectacled ursid that typed his killer legal pleadings with two fingers, that quite naturally spoke and spelled like a Carolina low country Huckleberry Finn till the end, even as his siblings went for "mainstream" (even military) careers and personal styles.
Robert's memorial service was held on March 6 in Anderson, S.C. where he had lived for 31 years excluding his years in federal and state gulags. Afterward, we did what Clarkson cohorts have always done—PARTY at a local steakhouse. Copies are available of both the program used—by the family's wishes—and one drafted earlier which recalled the man in all his politically incorrect glory.**
The Patriot Network continues its work full time. It has historically included Constitutional study groups holding monthly meetings in a dozen or more cities, some of which continue as such.
---
Note of Remembrance from Peymon Mottahedeh
Founder and President of Freedom Law School
Dr. Robert Clarkson was a rare Freedom Leader of the Late 20th Century and the early 21st Century of the United States of America; Rare, because when so many freedom leaders were concerned about "being right" or "I have the only way," Clarkson always stressed the importance of cooperation of all freedom oriented groups and leaders, despite whatever differences that we may have with each other. I could always depend on Clarkson to lend his hand, his credibility and support to our freedom efforts, just as Freedom Law School supported Clarkson's freedom efforts.
For over 35 years, Clarkson dedicated his life to freeing Americans from oppressive taxation and control, with an emphasis on freeing Americans from the ravages of the fraudulent Federal Income Tax. Clarkson was an intelligent, astute, generous and loving Patriot; qualities that became very obvious to me when I first met Clarkson in 1999. Clarkson's bright, upturned smile and warmth made me feel loved in his presence. Clarkson was like a most caring older brother to me.
Clarkson was not a quitter; even after a few years in Federal Prison, when Clarkson got out in 1998, Clarkson tirelessly got back to freedom leadership and activism once again.
In the last 12 years of his life, Clarkson, gave himself to American Patriots most selflessly; living in a house that was paid for, on a Veteran Administration pension, he ate as often he could at Government "Soup Lines"; this way he could offer his assistance to his fellow patriots for a pittance. Why? Because Clarkson was dedicated to helping as many of his fellow patriots as he could; and Clarkson did assist countless Americans to live free of the oppressive and win
Clarkson will always have a special place in my heart, as I am sure he has a special place in the heart of many patriots who had the pleasure of knowing Dr. Robert Clarkson, The Great One.
---
My Tribute
By Pastor Tony Romo
The Upcountry of South Carolina, and the rest of the country, has lost a great American Patriot in the passing of our dear friend and Christian Brother, Dr. Robert Clarkson.
My tribute is motivated by my respect and love for him and the common interests we both shared. Primarily, we both love(d) God, our families, America, the Constitution and Liberty.
His passion for righteousness was indeed contagious and renewed my hope as I continued to do what I was called to do.
He helped a lot of people stand for truth and justice and encouraged them as they did.
A couple of things that stand out in my mind that he shared with me as he would schedule me to speak in some of his meetings were: "we never cancel meetings" and "we don't bash other 'freedom' organizations." So, if I was scheduled to speak and there was a blizzard, I was still expected to show up. And as I spoke, I was expected to show respect for other organizations that were also fighting for Liberty, even thou we might have had some differences.
Why the Lord would call him home at a time when great leadership is needed, only God knows. But I do know that Dr. Clarkson has trained a number of good men and women that have worked closely with him through the years and his work will continue, but he will definitely be missed.
Dr. Clark made a lot friends and some enemies, but his legacy,with me, will be that of a man that fought for your rights, simply because it was right to fight. He was not looking to enrich himself but to liberate his fellow man. He understood, better than most, that tyranny is NOT to be tolerated and if not resisted will eventually enslave you. So, he fought, and fought and fought and....
We all leave some sort of legacy when we depart this world and enter the next. I don't believe that Dr. Clarkson was obsessed with "his legacy", he was obsessed with "your Liberty" and he never stopped fighting for it, even from his hospital room.
Dr. Clarkson was not perfect, but he was consistent and dependable. In our modern society consistency and dependability in leaders are indeed rare commodities. Dr. Clarkson lacked neither.
My hope and prayer is that America will overcome the tyrants we now have imposed on ourselves and that the attitude by which Dr. Clarkson was led, will lead America as well.
Dr. Clarkson may or may not have realized this but, he impacted a lot of people, I'm just grateful that I was one of them.
I'd encourage all of Dr. Clarkson's friends to pay tribute also.
---
Remembrance
by Dean
Robert comes from an old family in the low country of South Carolina and is descended from one of the signers of the Constitution. He was gifted with a keen intellect and had a deep appreciation for the history and heritage of South Carolina.
Robert graduated from Clemson University, and joined the US Army, where he served in combat in Vietnam as an infantry Platoon Leader. After being honorably discharged from the Army Robert attended the University of South Carolina School of Law and graduated with a Juris Doctorate (Law) degree.
Robert had an intense passion for life and a strong sense of what was right and wrong. He took on battles, often against the powerful, including the state and federal governments. He won some fights and he lost some as well - usually spectacularly in either case.
Robert Clarkson, who was wounded in Vietnam and also traumatized by the horrors of war; suffered the rest of his life from Post Traumatic Stress Disorder (PTSD). Not well suited to the practice of law and with a proclivity for the cause of the underdog, he was soon disbarred from the practice of law.
To most folks, that would have been a devistating personal tragedy. Robert found it liberating and focused the last 35 years of his life on the work that woukld become synonymous with his name - protesting the evils of the graduated income tax and the unconstitutional excesses of government in general. Robert and his older brother Jim were among the founders of the Libertarian political party in South Carolina and were prominent in that effort for many years. Late in life he also had many friends in the Constitution party and the Republican party.
He had a lifelong interest in spiritual development and eternal truths that led him to found the Church and Seminary of the Holy Word. He was an avid student of comparative religions and gained an in depth knowledge about an eclectic variety of spiritual and religious belief systems.
Known affectionately by his multitude of friends by his initials, late in life, "RBC" will be best remembered as the founder of the Patriot Network, and as the Editor of its publication, the Patriot Cannon.
The Patriot Network became one of the most influential organizations dedicated to teaching citizens how to defend themselves from the excesses of government and assert their constitutionally protected rights. The Network was also one of the longest running organizations of that type and is a legacy carried on today by his former employees.
The Gospel according to Robert Clarkson was always in stark contrasts of black and white without shades of gray. The world consisted entirely of some very evil people, most of whom worked for the IRS, and of decicated patriots battling the evil ones to preserve the liberties of all Americans. His explanation of these things, and his plans to organize the faithful and lead them in battle against evil was euphemistically known as the "Primary Meeting."
Robert held literally thousands of these Primary Meetings all over the United States for almost thirty years. He also trained dozens of others to hold these meetings, authored phamplets, and prepared dozens of slides for overhead projector use in the days before Power Point was invented.
Robert was a true believer who looked at every setback as an opportunity to gain some insight or advantage. Three separate times he was sent to federal prison for tax evasion. Each time he worked tirelessly to build the movement he loved from within prison walls and redoubled his commitment to making necessary changes in America each time he was released. When one of his followers or associates went to prison for "patriot" activities; Robert honored each of them with an "Extra Mile" award as a way of keeping up the morale of his troops and more particularly, of thumbing his nose at the government agency he most despised.
RBC saw all governments, ours included, as inherently evil and therefore to be resisted. For many years he held parties at his house to celebrate Guy Fawkes Day, the commemoration of a 17th Century anarchist who attempted to blow up the English Parlaiment by placing barrels of gunpowder in a tunnel dug under the Parlaiment building itself. The plot was foiled and Fawkes was hanged for treason, but Robert found him to be a great inspiration none the less.
You might think an anti government intellectual - literally on the proverbial mission from God - would be either boring or anti-social. Nothing is further from the truth. Robert loved life and he loved people. He entertained guests often; and in his own special style. He was very kind and generous but also carried frugality to often absurd extremes.
He worked to cultivate a personna of the ultimate penny pinching Scrooge. He said, with a wry smile "I am a bit frugal you know" understating the obvious. When a few of his frustrated friends in the 1970's dubbed him "MacClarkstein" alluding to the presumed frugality of Jews and Scotts, Clarkson, who was neither Scottish or jewish, relished the new moniker and wore it as a badge of honor.
One of his favorite passtimes was to invite new acquaintenances to allow him to take them to lunch. You met at his house, got in his car, and as he drove you to lunch, he described the great place he knew and the sumptious feast you could look forward to. Ever the practical joker, he took you to the local homeless shelter to eat donated food in the company of some seriously unwashed masses. To be certain of your embarassment, he usually made a scene on the way out and loudly demanded that the "liberal do-gooders" running the place gave him some bread or other food to take with him. He explained to me once "Brother Allen, these liberal do-gooders need somebody to do something for to feel important and I am just helping them out."
He loved a humerous anectode or a good joke, particularly if the butt of the joke was some government agency or left wing politician. In spite of his strong views and passionate way of living his life totally dedicated to what he described as "the cause of liberteee" he had multitudes of friends and admirers and very few enemies. Folks outside his "movement" found him eccentric, but nobody could dislike Robert. He was truly genuine and unpretentious, what you saw was what you got. Mentally, he was an intellectual with a genius I.Q. who could carry on intelligent conversations on any of hundreds of subjects. His anti-establishment views, compounded by his PTSD, manifested in his penchant for dressing like a slob. Robert rarely wore ties, belts, socks, or even shoes in the summer months.
He did take pride in his intellectual accomplishments, encouraging those around him to use the title Doctor he had earned at the USC Law School; and he was proud of his military service and our nations veterans. Robert went out of his way to lend a helping hand to anyone but he had a special soft spot for fellow Vietnam veterans. In 1999 he was awarded the unusual honor of a Life Membership in the Veterans of Foreign Wars, paid for by his comrades in arms, as a reward for a lifetime spent selflessly helping other veterans.
He was a loyal member of the VFW Post I once Commanded and the two of us had a special bond that extended to more than just being veterans of combat in Vietnam. When I was married, Robert was the Minister who officiated at the ceremony. When Robert remarried after the death of his first wife, I was the Minister he chose to officiate at his wedding.
Robert was a dedicated family man who loved his entire extended family but he especially cherished his beautiful daughter Caroline. He would pretend to fuss over a shopping trip or school expense; but in reality one of his greatest pleasures in life was being able to provide anything for Caroline.
Robert owned a run down 26 foot sailboat for many years. He named it RUCKUS which was most appropriate because his life and his surroundings were usually typified by one sort of RUCKUS or another and RBC actually thrived on the disorder and chaos.
In the last few years of his life, Robert developed a sort of super-hero alter ego for himself. He would show up at the federal Tax Court, surrounded by his entourage of clients, friends, and disciples, and he would be dressed in an outlandish, oversized, Mexican Sombrero, wearing a cape that was a cross between Dracula and Superman, proclaiming himself to be "The Great One" affecting all the modesty of a Rush Limbaugh. His friends loved it and it drove the IRS up the wall.
Along the way, he did win several major confrontations with his adversaries that actually forced changes in IRS practices and proceedures that now give taxpayers more rights and remedies than was the case thirty years ago.
This past Sunday night my friend for over thirty five years, lost his brief battle with cancer before he could win his long war against the Internal Revenue Service.
He will be sorely missed by his daughter Caroline Hinkelman, his extended family, his thousands of friends all over America - and by me. He was indeed my most unforgettable character; and one of my dearest friends. When you pray tonight, pray for South Carolina; she has lost a giant among men.
---
Notes of Sorrow
I am sorry to hear of Dr. Clarkson passing.
He was a dear friend, and I send sympathy greetings to his family and loved ones, and friends and co-workers in the struggle for freedom and justice in America.
He was a great man and endured great struggles for his endeavers for the freedom movement for his fellow men and himself.
Dr. Clarkson will long be rememberd by me for his great works in these times.
I am grateful for his teaching and informationm imparted to me in his classes.
Sincerly,
Bryan
---
I was so sorry to hear that Robert Clarkson had passed. He was a great patriot.
Jeanine
---
I am sad to hear about Robert Clarkson's sickness leading to death. He encouraged and educated me. Like many others I won't forget the fiercest fighter of Southern USA. May the Good Lord continue to guide and help the rest of us to carry on.
With heart-felt condolence,
Vilas
---
Robert Clarkson served his country back in 1970, and he is still serving his country today.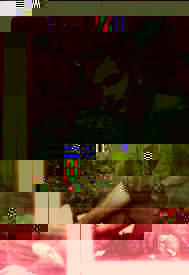 Army First Lt. Robert Clarkson in Iron Triangle, RVN, Oct. 1970.
Donate to the Clarkson Memorial fund today!
Please donate via PayPal today:
Account: customerservice@patriotnetwork.info.
---
Henry Robert Link
November 19, 1918 - October 13, 2013
"Precious in the sight of the Lord is the death of his saints" Psalm 116:15
Our friend and compatriot Henry Patriot of Greenville has gone to his reward. It is with deep sadness we note his passing, but also with joy at his reaching the finish line of his long life a free man.
Henry was born way back in 1918 while World War I was still going on and grew up during the depression in the 30's. Twice married, he became the father of five children, four of whom we have had the pleasure of meeting through the years. (His eldest son was tragically killed as a child)
It was Henry's first wife that turned him into a patriot. Until this occurred he had merely been another (successful) Pennsylvania engineer. She persuaded him of the conspiracy truth and it became his passion -- as it does for any thinking person who gains exposure to the way things really work. To visit the Link home was to step into the real world. Books abounded on every shelf exposing what has been called "the occult technology of power", i.e. the machinations of the hidden masters of the governments and institutions around us.
Henry was a loyal attendee at PN meetings for years. His final weakening came on him earlier this year, but it wasn't too many months ago that he was still rallying to be with us on first Saturdays and third Fridays -- sometimes on crutch-like arm supports he'd designed himself. Always he sounded off about the conspirators, going much farther in naming them than most people have the guts to.
The other star in Henry's crown is how he fought off the tax goons all the way to the end. He was the first local patriot I met at a PN meeting back in 1992; one of the first issues of the Patriot Cannon that I edited featured a letter he'd sent the IRS colorfully denouncing and correcting it on how they had most recently wronged him in pursuit of his wages and his soul. And now, for much of the past decade, he has been checkmating their attempts to gouge him for later tax periods, even traveling to tax court in Columbia where he had difficulty negotiating the four lanes of traffic unaided. In this and many other critical matters the PN Executive Director was his right-hand person. (See more on Henry's fight on our tax court page)
The tax goons have been vicious and inhumane, persecuting a widowed nonagenarian without the slightest trace of respect for his age or condition. Henry could have just paid them to go away but he has always chosen to fight their every move as a matter of principle, always relying on the PN for tactical guidance. This tenacity and unwillingness to sell out is a great example of Christian character.
Our dedicated Executive Director is greatly assisting the family with the funeral preparations and was often referred to as Henry's "adopted daughter." She coordinated in-home care provided by herself and other Patriots while Henry was ill at home over the summer and strived to be at the nursing home daily since Henry's family lives in the Midwest and was unable to be in attendance on a regular basis.
— PN blogger Nelson Waller